Huafu brand melamine molding powder have passed SGS and Intertek material tests.
Huafu Factory is top color matching in melamine industry.
Physical property:
Property

Unit

Compression

Insulation Resistance

10

Disc Flow

(2g material, at 140˚c)

mm.

87 Min.

Curing Time

(2g material, at 140˚c)

sec.

100 Min.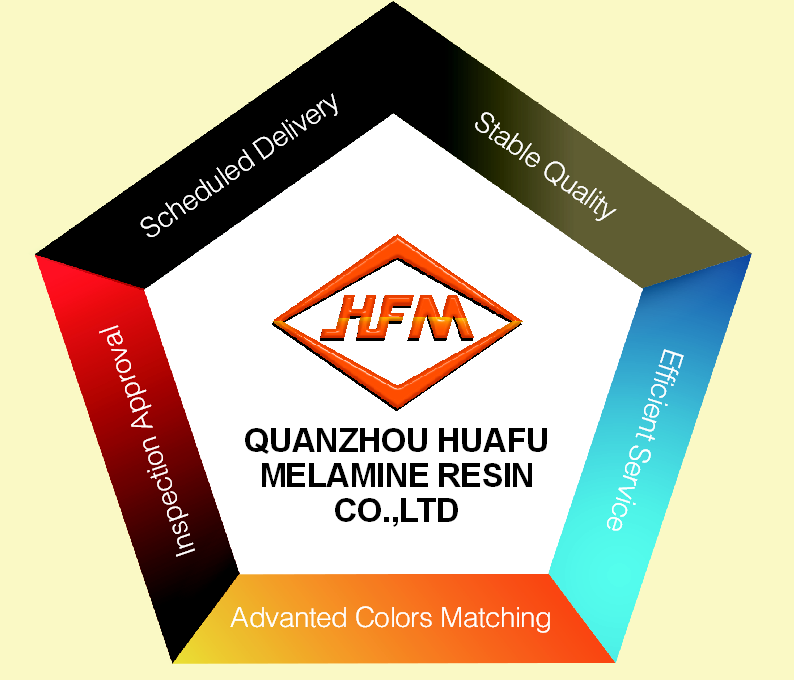 The Application of Melamine Molding Powder
1. Professional tableware: ideal for use in canteens, catering, fast food vans, schools, nursing homes, hospitals, care institutions and so on.
2. Practical everyday tableware: melamine dishware, melamine bowls, trays, soup spoons, soup ladles, chopsticks etc.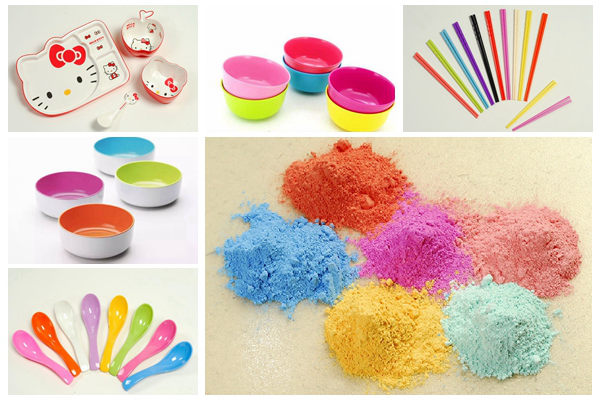 The Advantages of Melamine Tableware
1. ceramic-like finished, Bright color, smooth surface
2. Durable, Shatterproof, not easy to break
3.Heat-resistant: -20°C~120°C
4. Dishwasher safe
5. Food safe grade, can Pass Intertek and SGS tests
Factory Tour: