Introduction to Sprayed Dots Melamine Resin Powder
Introducing our innovative product - "Sprayed Dots Melamine Molding Powder for Tableware"! Crafted meticulously to meet the demands of our valued customers, this exceptional powder blend combines the elegance of light-colored melamine with the addition of captivating dark-colored particles.

Imagine, the harmonious fusion of milky white melamine with a mesmerizing burst of colors such as radiant reds, vibrant blues, and luxurious purples. These mesmerizing hues are represented by the enchanting spray dots that adorn the melamine surface, adding a touch of uniqueness and visual appeal.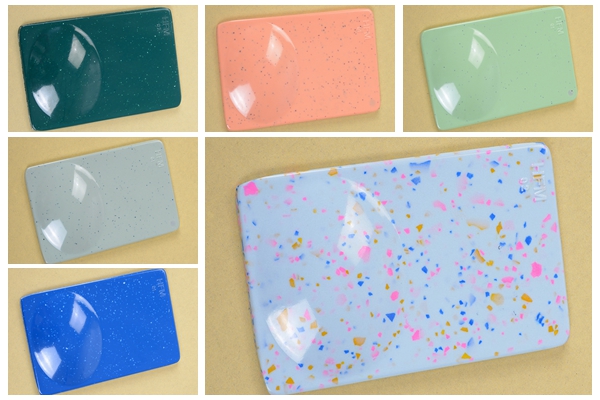 Why Choose Huafu Melamine Resin Powder?
Huafu Chemicals has the strength to serve tableware manufacturers well.
1. Extensive expertise and Taiwanese innovation in the melamine sector.
2. Superior color blending capabilities and a rigorous quality management system.
3. Provision of color chip samples for tableware manufacturers' validation.
4. Consistently ensuring secure packaging and prompt delivery through trusted shipping channels.
5. Prompt and dependable customer service with a proactive approach both pre- and post-sales.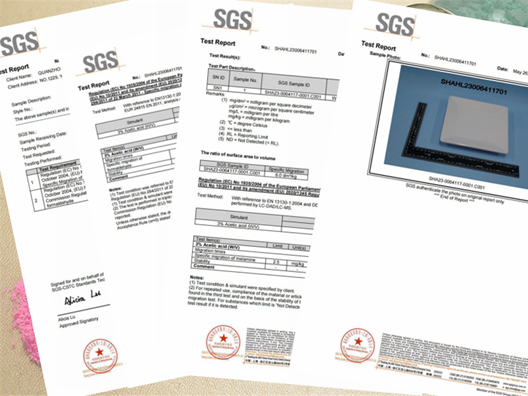 FAQ of HFM Melamine Resin Compound
Q: Are you involved in manufacturing?
A: Absolutely, Huafu Chemicals specializes in the production of melamine resin powder. Feel free to inquire for more information!
Q: Can you provide details about the packing?
A: We package our products in 20 kg bags made of craft paper, incorporating an inner plastic liner.
Q: What is your estimated delivery timeframe?
A: Typically, delivery takes around 2 weeks, though the duration may vary depending on the volume of your order.
Q: Which countries have you exported to?
A: Our reach extends worldwide, encompassing countries such as Canada, the United States, Brazil, Russia, Indonesia, and many more.