Reasons to Choose Huafu Melamine Molding Compound
1. Superior color matching expertise in the melamine industry, ensuring top-quality results.
2. Implementation of a rigorous quality control system to guarantee the product's excellence.
3. Provision of complimentary melamine color chips for confirmation, enabling you to make informed choices.
4. Secure packaging and prompt shipment, ensuring the safe and timely delivery of your order.
5. Dependable before and after-sales service to address any concerns or inquiries you may have.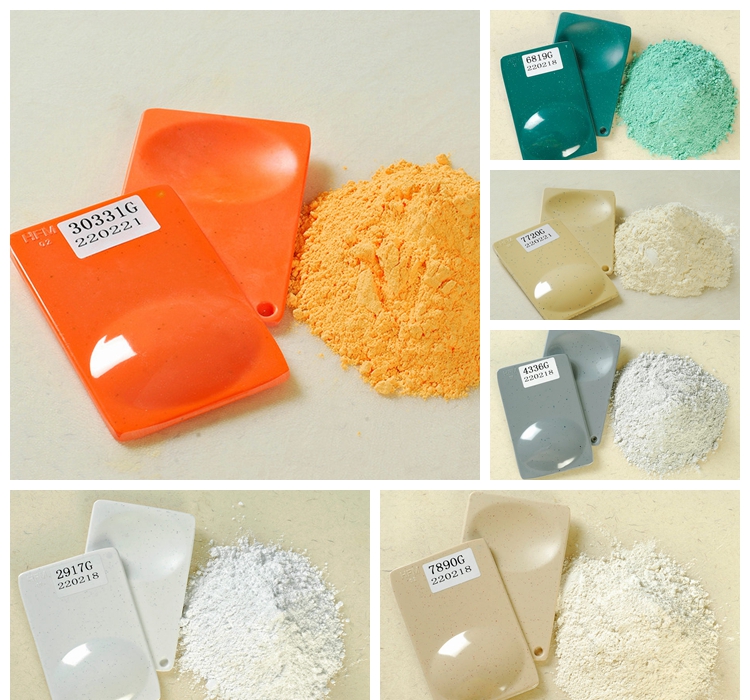 Discover the Innovations of Huafu Melamine Molding Powder
In response to customer demands, Huafu now introduces a captivating enhancement to its melamine powder. The light-colored melamine powder is enriched with dark particles of various shades, including red, blue, and purple. These spray dots give a non-monotonous appearance.

In today's market, conventional colors are experiencing reduced demand, as clients increasingly favor a combination of colors with the inclusion of dots. Our factory proudly offers a wide selection of color powders featuring dots and other captivating effects.
Feel free to share your pictures with us for precise color matching. We look forward to assisting you!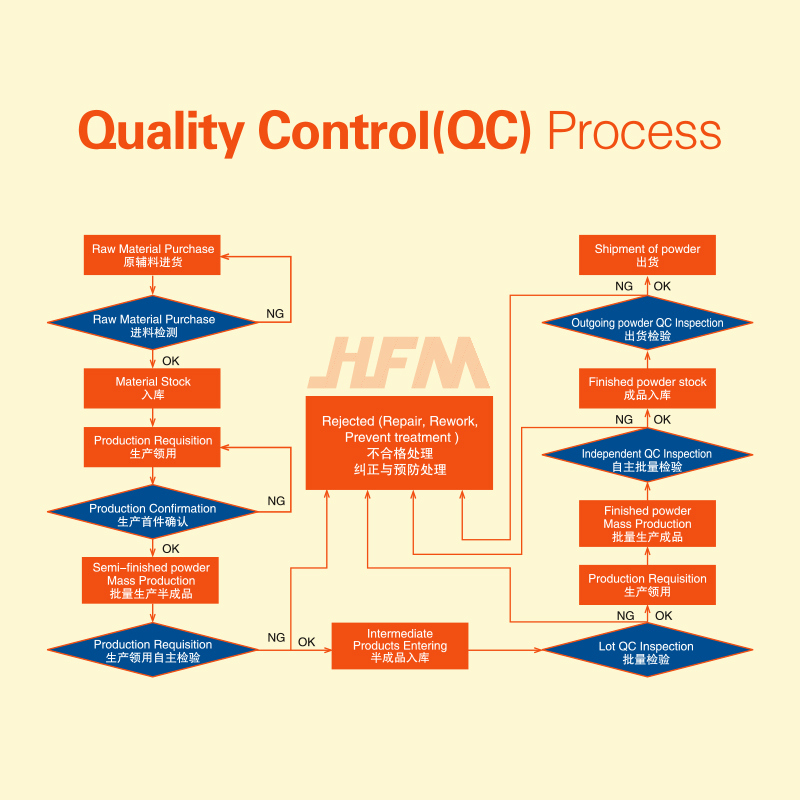 FAQ of HFM Melamine Molding Compound
1. Are you a manufacturer?
Yes, Huafu Chemicals is a manufacturer of melamine resin powder. Welcome to inquiry!
2. What's the packaging?
20 kg per bag. Craft paper bag with inner plastic liner.
3. How about your delivery?
About 2 weeks which also depends on the order quantity.
4. What country have you been exported to?
All over the world, such as Canada, the United States, Brazil, Russia, Indonesia, etc.
Huafu Factory: