What are the Advantages of Huafu MMC Factory?
Huafu MMC Factory offers several advantages that can support the growth and development of tableware factories.
1. Advanced Melamine Technology:
Huafu MMC Factory incorporates Taiwanese expertise in the melamine industry, ensuring access to cutting-edge technology and innovative production methods.
2. Superior Color Matching and Research & Development Team:
The factory boasts a top-notch team specializing in color matching techniques, guaranteeing vibrant and precise color outcomes for tableware products. Their exceptional research and development team continually explores new ideas and designs.
3. Consistent High-Quality Materials and Stringent Quality Control:
Huafu MMC Factory maintains a stable supply of premium raw materials, ensuring the production of tableware with reliable quality. With a rigorous quality control system in place, they meticulously inspect each stage of the manufacturing process to maintain consistent standards.
4. Safe Packaging and Prompt Shipment:
The factory prioritizes the safety of their products during transportation. They employ secure packaging methods to prevent damage or breakage. Additionally, they emphasize prompt shipment to meet delivery deadlines and customer expectations.
5. Dependable Pre- and Post-Sales Support:
Huafu MMC Factory is committed to providing reliable customer service. They offer comprehensive support both before and after a purchase, addressing any inquiries or concerns promptly to ensure customer satisfaction.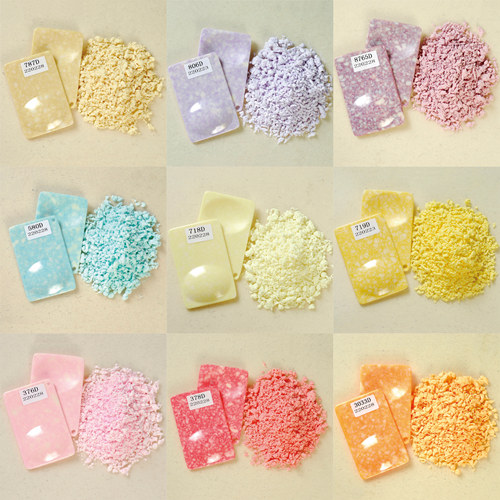 FAQ of HFM MMC
1. Are you a manufacturer?
Yes, Huafu Chemicals is the manufacturer of melamine powder and MMC.
2. How is the packaging?
Craft paper bag with inner plastic liner.
3. How long is the delivery?
Generally 15 days. It also depends on the order quantity.
4. How to pay?
LC / TT.
Huafu Factory: