Huafu Melamine Formaldehyde Powder Strength
Stable quality-guaranteed melamine powder production

T

aiwan Technology with top brand machine and equipment

Melamine powder production capacity per month : 1,000 tons

Professional color matching and R&D team

126 Factory workers including 6 Research and Design personnel, and 2 QC personnel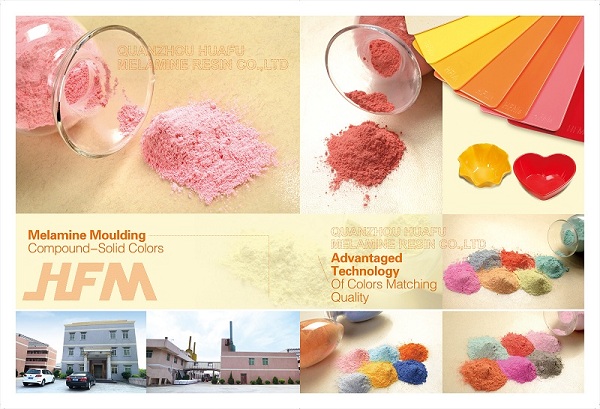 How to Use Melamine Tableware Properly?
1. Avoid direct contact with hot oil and fire.
2. Avoid red pepper oil, vinegar, etc.
3. Cannot use steel wool to scrub.
4. Microwave and oven are forbidden.
5. Special melamine cleaning powder for washing.

FAQ of Melamine Formaldehyde Powder
Q1. Are you a manufacturer?
A1: Yes, we have our own factory and our own R&D team. Your inquiry will be answered within 24 hours.
Q2. Can I take some samples for testing?
A2: We are honored to provide 2kg of free sample powder; the freight will be paid by the customer.
Q3. What is your delivery time?
A3: Normally, the delivery time is 15 days. We will deliver as soon as possible with guaranteed quality.
Q4. What are the payment terms?
A4: LC / TT, if you have a better idea, please feel free to share with us.
Q5. How is your product package?
The packing bag is Craft paper bag with plastic inner liner. For melamine powder and glazing powder, it's always 20 kg per bag, while marble look melamine grannule is 18 kg per bag.