China Factory Supply Melamine Moulding Powder
Melamine resin molding powder is commonly known as melamine powder (A5 material). It is mainly composed of melamine formaldehyde resin (MF resin) and fillers (such as inorganic fillers such as α-cellulose and silica).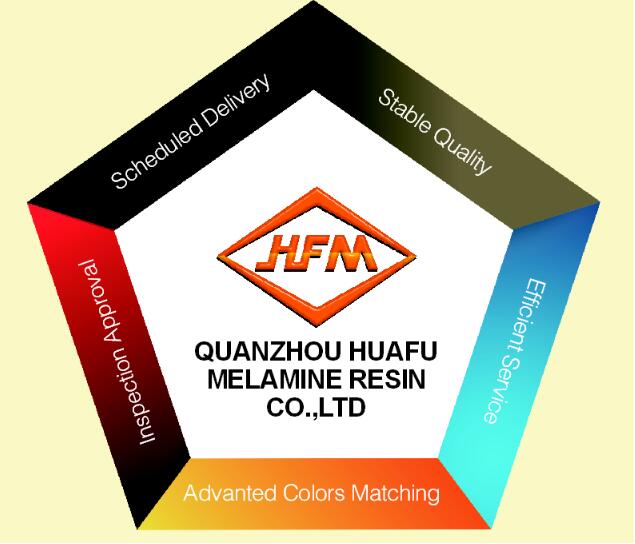 Advantages & Application
Melamine powder has better properties than urea-formaldehyde plastics, such as low water absorption (0.15%), good insulation under humid and high temperature conditions, higher surface hardness, good arc resistance (180s), scratch resistance, coloring, heat resistance, juice resistance and oil resistance are all good.
The main use of food grade melamine powder is to produce tableware, kitchenware, aviation appliances and other daily necessities that meet domestic and international quality and hygiene standards.

Storage:
Temperature tolerance of the powder is -30 degrees Celsius to 120 degrees Celsius. It is very sensitive to moisture, hence packaging should be kept well closed to avoid lumps formation.
Factory Tour: