11th Plastivision India 2020
Exhibition Time: January 16-January 20, 2020
Venue: Mumbai International Exhibition Center, India
Exhibition Cycle: 3-Years
Exhibition Introduction:
India's Mumbai International Plastics Industry Exhibition has always been one of the world's top ten professional plastics exhibitions. It has maintained a high reputation and far-reaching influence in the world. The exhibition is hosted by the All India Manufacturing Association (AIPMA). There will be 1,500 exhibitors from well-known Indian and foreign companies from more than 60 countries and more than 25,000 professionals will visit and purchase. The 17-year Mumbai International Plastics Exhibition Hall covers an area of more than 90,000 square meters. During the exhibition, there will be well-known enterprises in the plastics industry to demonstrate the use of plastic machinery and equipment, molds, printing machinery and packaging machinery equipment, for melamine tableware, hotel ware, plastic kitchenware, and so on.
In the last Mumbai plastics exhibition, there are 1,027 exhibitors and 73,000 professional visitors from more than 30 countries, including China. 90% of Chinese exhibitors expressed satisfaction with the results of the exhibition. Some of them are manufacturers of melamine resin powder. The demand for raw material of melamine tableware in the global market is growing well.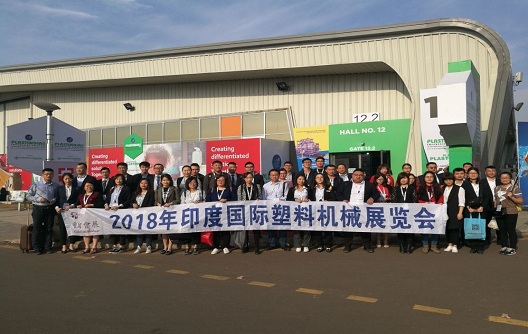 Industry Introduction:
In recent years, India's demand for the entire plastics industry, the total output of Indian plastics in 2014 is 7.5 million tons. In 2015, India's plastic production will double. India's demand for plastic machinery is extremely strong and there is a huge gap. Indian companies also love the excellent and high cost performance of Chinese products. In recent years, China's equipment and products have increased year by year, and the machine tool exhibitions and industrial exhibitions held in India are highly sought after by Chinese companies. Many companies need to go to India several times a year to participate in the exhibition, and even the phenomenon of exhibiting in the industry. This can prove the great attraction of the Indian market to Chinese companies. At the opening ceremony of the 2015 India Plastics Exhibition (PlastIndia2015), the Indian Plastics Fund Committee released the "2013-2017 Indian Plastics Industry Report". According to the report the demand for plastics in the packaging industry will increase from the current 4.5 million tons/year to 9 million tons/year by 2020. Nearly 44% of demand is expected to come from the agricultural sector. The report pointed out that the increase in new capacity of PE will boost the total output of Indian resin, which will meet the demand growth of the packaging industry.
Exhibition Criteria:
Plastic machinery and equipment: injection molding machine, film blowing machine, plastic calender, hollow blow molding machine, plastic molding machine, plastic granulator, plastic extruder, plastic machine auxiliary machine, other plastic machinery, feeding regenerative crusher, film W3ire drawing machine, foaming equipment, etc. Rubber and plastic processing equipment and quality testing equipment, rubber and plastic materials, additives and auxiliary materials, printing & packaging machinery and materials, molds and accessories, various plastic products and plastic thin rubber and plastic products, plastic recycling machinery equipment and plastics industry services.