In August 2019, the General Manager of Huafu Chemicals Company visited customers abroad, to accurately understand customers' needs for Melamine Molding Compound and Glazing Molding Compound, especially let customer know more about the quality of our melamine powder.
The following are the advantaged features of our Melamine Moulding Compound.
1: The melamine tableware powders in Huafu have passed the EU, Japan testing standard.
2: The fluidity of melamine powder is very stable, and each batch of raw material is molded on the same mold equally.
3: The melamine powder is very well controlled in all aspects of factory production without any dirty spots.
4: The melamine powder is bright in color and qualified product that meets the national export inspection standards.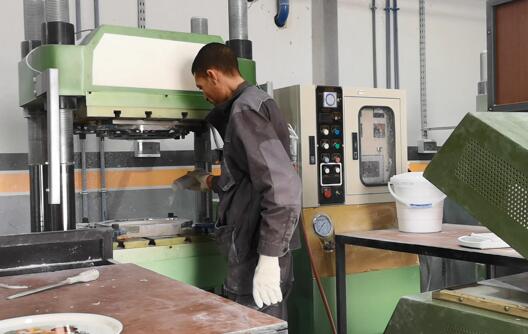 Yearly, the sales team visit these melamine tableware factories abroad frequently, to know more the special request of special molding compounds for melamine tableware and supply good after-sales service.