Melamine Powder
The raw material for making crockery is pure melamine resin powder, made of melamine and formaldehyde which is non-toxic. We call it melamine molding compound. It is a thermosetting resin. Therefore, melamine molding compounds can mold into crockery at high temperatures.
Melamine molding compound is made of melamine formaldehyde resin with "Alpha" cellulose as filler and added with pigments and other additives. It has the advantages, such as high temperature resistance, water resistance, no toxicity, bright color and convenient molding. It is widely used in various types of tableware, containers, electrical parts and other molded products. A1 A2 A3 A4 A5 refers to a variety of different melamine material.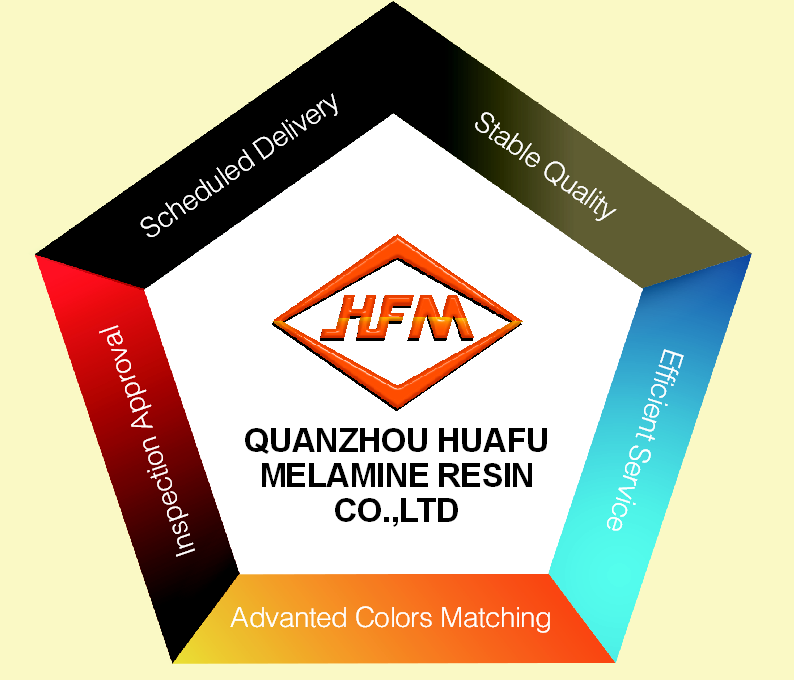 Physical property:
The cured melamine formaldehyde resin is colorless and transparent, stable in boiling water. It can even be used at 150 ° C. Except those, it has self-extinguishing property, arc resistance and good mechanical properties. Melamine resin is the abbreviation.
Applications:
Kitchen utensils, bathroom appliances;

Water cup, coffee cup, wine cup series;

Insulation pads, cup mat, pot mat series;

Ashtray, pet supplies, and other western-style tableware;

Trays, dishes, flat plate, fruit plate series, soup bowl, salad bowl, noodle bowl series;

Bowl, plate, compartment boxes, knives, forks, spoons for baby, children and adult.

Storage:
Melamine moulding powder is good for extended shelf life.

It should be kept away from the moisture and fire.

The

molding powder melamine resin

has a higher price for its good quality

.

It's used in the manufacture of plastic veneers, which is widely used in furniture, vehicle construction, etc.
Factory Tour: