Melamine Resin Molding Tableware Powder
Melamine resin molding powder, also known as melamine formaldehyde resin molding compound, is a high-quality and versatile material used in a wide range of applications. Produced by mixing a curing agent, filler, pigment, and auxiliary additives into melamine formaldehyde resin, this compound is prized for its outstanding strength, durability, and chemical resistance.
Melamine resin molding powder is ideal for use in manufacturing different types of tableware. With its exceptional quality, versatility, and easy-to-use properties, this compound is sure to meet all your manufacturing needs.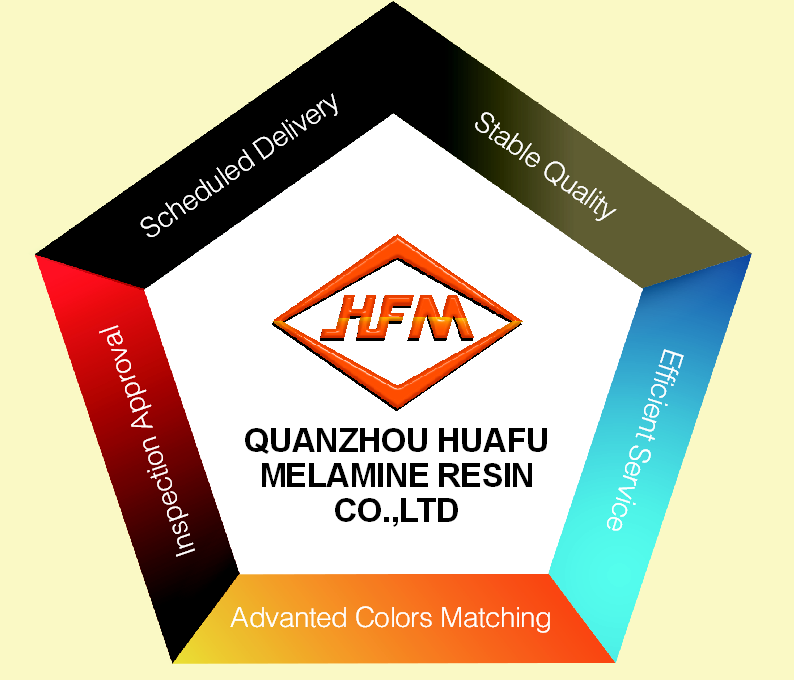 Advantages of Melamine Tableware
Melamine tableware, the perfect solution for those in search of durable and practical dinnerware without compromising on style and design.

No longer do you have to worry about the fragility of fine porcelain and ceramic dishes. Melamine is a highly durable material that is resistant to breakage and chipping, making it the ideal choice for families, outdoor events, or everyday use.

Not only is melamine sturdy and long-lasting, it also comes in a wide variety of colors and patterns to suit any occasion or theme. With this versatile material, you can mix and match to create a unique and personalized table setting that is both functional and aesthetically pleasing.

FAQ:
Q1: Are you a manufacturer?
We are a factory located in Quanzhou, Fujian Province, very close to Xiamen Port. Huafu is a company specializing in the production of melamine powder and glaze powder (MMC), which is the raw material for making melamine tableware.
Q2: Do you provide free sample?
Yes, we supply 2KG free sample powder according to customers' need. But we charge the express fee.
Q3: Can you make new colors based on the Pantone number in a short time?
Yes, after we receive your color sample, we can usually remake the color in less than a week. Our R&D team is very professional and excellent.
Factory Tour: