Melamine Powder is a powerful organic compound which is used as a perfect raw material to manufacture plastic products as well as other products. On getting combined with formaldehyde, it tends to manufacture melamine resin. And this resin turns out to be a sturdy thermo-static plastic that can be utilized in high pressure conditions for developing qualitative products like laminate floors, melamine dinner sets as well as dry erase boards.
Melamine Powder is a valuable raw material, which is helpfully used in manufacturing a variety of products. Its organic properties make it worth using. Certainly, its fire resistance quality saves it from getting destroyed in fire. Indeed, it adds to the safety value of the material too, which has been available in powdered format.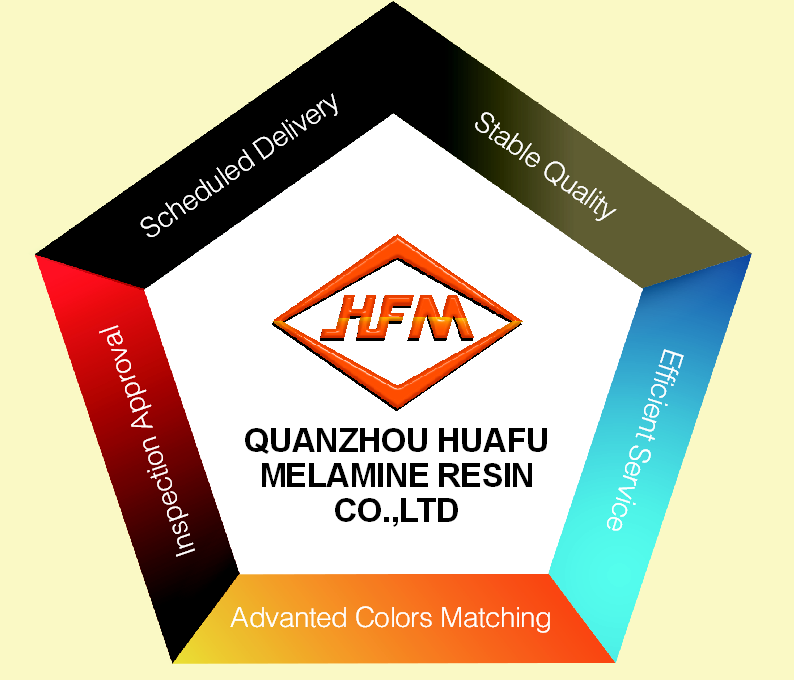 Physical property:
Property

Unit

Compression

Injection

Appearance

-

Powder / Granular form

Granular form

Specific Gravity

-

1.45-1.55

1.45-1.55

Bending Strength

Mpa

79.0 Min.

79.0 Min.

Charpy Impact Strength

Kj / cm2

2.0 Min.

2.0 Min.

Water Absorption

%

0.8 Max.

0.8 Max.

Insulation Resistance

10

10

Disc Flow

(2g material, at 140˚c)

mm.

87 Min.

105 Min.

Curing Time

(2g material, at 140˚c)

sec.

100 Min.

140 Min.
Molding Condition
| | | | |
| --- | --- | --- | --- |
| TYPE | ITEM | UNIT | CONDITION |
| COMPRESSION | Mold Temperature | ˚c | 160 - 165 |
| | Mold Pressure | Kg / cm2 | 150 - 200 |
| | Barrel Zone Temperature | ˚c | 60 - 80 |
| | Barrel Front Zone Temperature | ˚c | 80 - 100 |

Storage:
1. Store in a cool,dry and ventilated storehouse away from moisture
2. Avoid handling or transporting together with acidic or alkaline substances
3. Prevent the material from rain and insolation
4. Load and unload carefully and protect from package damage
5. In the event of a fire,use water,soil or carbon dioxide fire extinguishing media
Safety Use of Melamine Tableware:
1. The melamine tableware is not microwaved or cooked.
2. Melamine tableware is less popular with hot, acidic foods. When family eating outside without choice, drink more water, drink less soup.
3. Melamine tableware such as spoons and chopsticks should not be placed in hot soup or in a pot to cook.
4. Melamine tableware can not be washed with melon cloth and steel. After soaking for a while, wash with sponge and rag.
5. Melamine tableware should not be used as long as it has scratches, and must be renewed and not used for hot food.
6. Melamine tableware has been used for many years and should be replaced regularly for 2-3 years due to aging of the material.
7. Avoid buying melamine tableware with irritating odors and prevent the purchase of secondary products with formaldehyde residues.
8. Buy good quality melamine tableware, don't buy products that are unclear and cheap.
Factory Tour: