This week, the domestic market price of melamine dropped. The national average ex-factory price of atmospheric products was US$2617.9/ton, down 7.94% month-on-month and up 135.94% year-on-year.
As of this Thursday, the quotations of new orders of China's melamine are concentrated at US$2427.5-2646.7/ton, which is a decrease of US$172-282/ton from last week.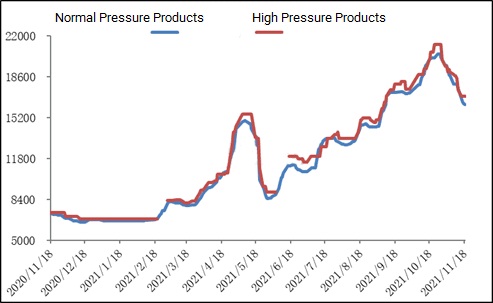 Many industry insiders continue to be bearish, the domestic and foreign downstream are more cautious in obtaining goods, and manufacturers are more actively shipping.
This week, the operating load rate of Chinese melamine enterprises was 67.73%.
With the resumption of production of some parking devices next week, Huafu Chemicals believes that the operating load rate of domestic melamine enterprises will gradually rise in the short term.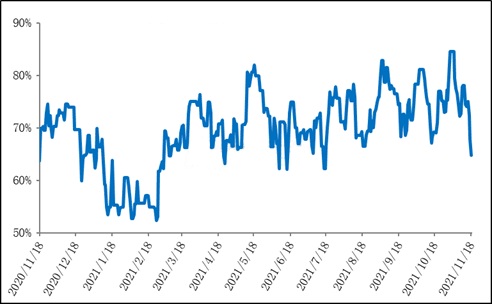 Market trend analysis and forecasting and operation suggestions
1. The price of raw material urea will still fall in the near future, and the support for the cost of melamine will continue to weaken.
2. With the resumption of production of some parking devices one after another, the start-up load level of enterprises will increase, the supply of goods will still be abundant, and the imbalance between supply and demand will continue to exist.
3. Huafu Melamine Powder Factory believes that the domestic melamine market will remain weak in the short-term. Therefore, the downstream market maintains a cautious attitude, and there is still room for a certain decline in prices.
Warm Reminder: Huafu Chemicals suggests tableware manufacturers to place orders ASAP for the rigid demand of MMC.
If large quantities of melamine raw material needed, better to keep continuous batch orders to ensure normal production.