Huafu Brand Melamine Molding Compound Advantages
1. A5 Melamine Moulding Compound: High-Quality White Powder
2. Environmentally Friendly Material and Produced to Standards
3. Directly from our Factory
4. Swift Delivery
5. Attentive and Friendly Customer Service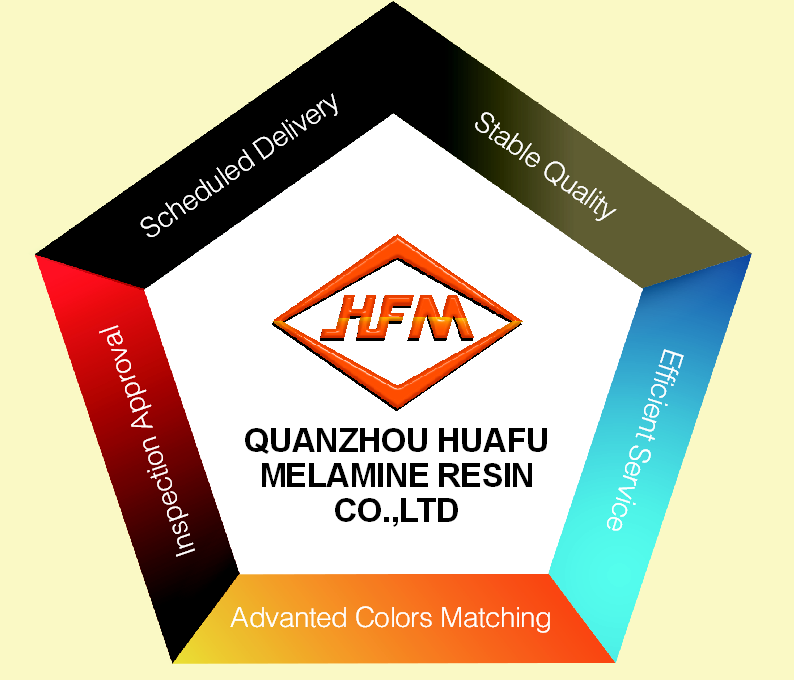 Applications
1. Kitchen Utensils and Kitchenware: Includes plates, cups, saucers, ladles, spoons, bowls, and dishes made from melamine, providing a durable and attractive option.
2. Imitation Ceramic Dinnerware: Offers a cost-effective alternative to ceramic dinnerware, maintaining an elegant appearance while being resistant to breakage.
3. Melamine Crockery: Ideal for daily use, melamine crockery encompasses a wide range of products designed to enhance dining experiences.
4. Entertainment Products: Consisting of dominoes, dice, mahjong, chess, and more, our melamine-based entertainment products ensure long-lasting enjoyment with their durable and visually appealing designs.
5. Daily Necessities: Imitation porcelain gift articles, including imitation pearls, ashtrays, buttons, pins, and toilet lids, delivering both aesthetic charm and practicality.
6. Electrical Appliance Spares: Our melamine-based products extend to electrical appliance spares like switches, sockets, and lamp holders, providing excellent functionality while maintaining a pleasing appearance.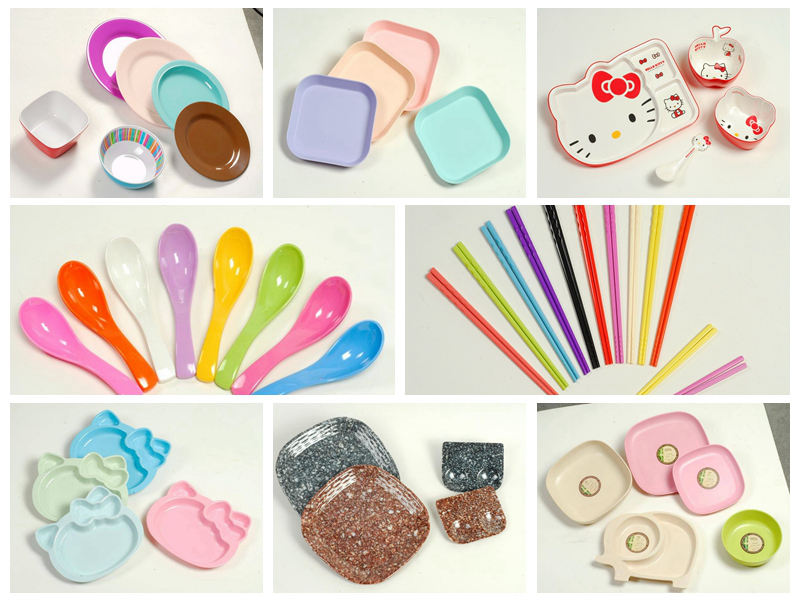 FAQ
1. Are you a manufacturing entity or a trading enterprise?
We are a trading company that possesses our own manufacturing facility.

2. How do you guarantee the quality of your products and services?
Our products undergo rigorous quality control measures and have successfully passed the SGS and Intertek certifications.

3. Do you provide support for sample requests?
Indeed, we do. We offer complimentary samples of our powder products. Feel free to engage with us in a conversation to discuss your specific requirements.

4. What payment methods do you accept?
We accept payments through T/T (telegraphic transfer) and L/C (letter of credit).