Today, Huafu Melamine Powder and MMC Factory will review China's melamine market in 2021 and market outlook in 2022 for you.
First, a brief review of melamine in 2021 is introduced here.
In 2021, China's melamine market has experienced a "roller coaster" market. Both domestic demand and foreign trade have increased to a certain extent, which is good for supporting the market, and prices continue to break new highs. With the gradual weakening of downstream acceptability and the actual supply and demand are still relatively loose, it is difficult to maintain continuous price increases, and prices gradually return to rationality.
Secondly, a detailed Melamine Market Review in 2021 for your reference.
After the Spring Festival holiday in 2021, downstream work will resume, and the country has entered the traditional peak season, and the enthusiasm for purchasing is relatively high. Affected by public health incidents and old production equipment, foreign countries have increased their procurement from China, and the market has tightened and prices have risen.
As the previous price continued to rise, downstream production costs increased, and the high cost line caused some terminal losses. Therefore, the downstream began to reduce load or even stop production, domestic demand plummeted, and prices fell under pressure. By the end of May, due to some equipment maintenance and export orders increase, the company's shipments have improved, and the willingness to stop the decline has increased.
After June, the market has been rising all the way, exports are strong, and there are many companies waiting to go. Therefore, even under high operating load levels, companies basically ship normally and have low inventories, but there is still rigid downstream demand. Therefore, prices continue to rise and prices continue to break new highs. From June to mid-October, the ex-factory price was concentrated at US$1256-3297/ton, a difference of 162.50%.
The gains were reversed in late October, and prices fell all the way to the end of the year. The downward trend continued until mid-December. The price of raw urea remained high and the production cost provided certain support. The price of melamine began to rebound.
In late December, the price of melamine rose again, and the New Year's Day holiday and the long Spring Festival holiday in the latter part of the year, downstream will continue to stop work and holiday, the enthusiasm for taking goods will decrease, the price will continue to rise, and the high-end pressure will slowly fall.
All in all, China's melamine market has shown a "roller coaster" trend in 2021.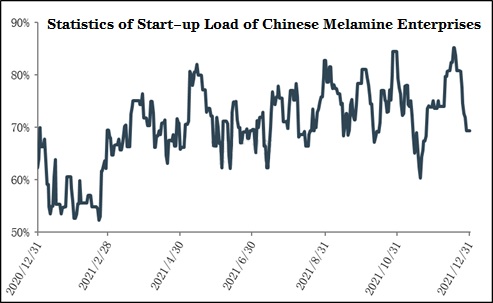 Next, the Analysis of Melamine Supply Data in 2021
Output: The total annual output of melamine is about 1.5 million tons, an increase of 15% from the 1.3 million tons in 2020.
Operating load rate: The annual average operating load rate is 69.73%, an increase of 13.59 percentage points from 56.14% in 2020.
Export: As of November 2021, the total export volume was 436,000 tons, an increase of nearly 60% from the 273,000 tons in the same period in 2020.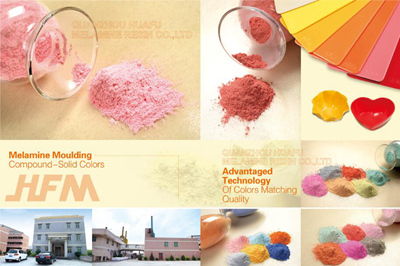 Last, 2022 Melamine Market Outlook Forecast
Although the price of raw urea has a limited rise and fall, it will continue to operate at a high level as a whole, and support for the cost of triamine continues to exist.

Under the attraction of high profits, some companies will accelerate the speed of new production capacity, and production capacity will continue to increase.

From the perspective of demand, in the case of foreign public health incidents that are difficult to effectively control, it is difficult for some devices to resume normal production, and foreign companies plan to eliminate outdated production capacity. Therefore, the supply gap continues to exist and exports continue to provide favorable support.

As the export volume of downstream related industries is also increasing, and new terminal capacity emerges, domestic demand will also increase.
The price of melamine in China will remain at a high level for some time to come, and the fluctuation range will also narrow. There are still many uncertainties in the future. Huafu Chemicals believes that China's melamine market will continue to show ups and downs in 2022.
Warm Reminder: Since the traditional Chinese New Year is coming soon (only 23 days left) and 99.8% melamine powder stock and transportation are very tight, Huafu Chemicals reminds tableware manufacturers to purchase raw materials in a planned way to prepare for production.
If you place an order before the holiday, we can give priority to production after the start of production after the Spring Festival holiday. You will get the first delivery after returning from the long holiday in China.