General use of melamine
Melamine combined with formaldehyde and other reagents to produce melamine resin. Melamine resins are durable thermoset plastics for high-pressure decorative laminates using, such as formica, melamine tableware, laminate flooring and dry-erase boards.
What is the use of melamine powder?
1. Resin raw material: Melamine powder is mainly used as raw material for producing melamine formaldehyde.
2. Decorative veneer: Melamine powder can be used as a veneer for airplanes and furniture, as well as fireproof, shockproof and heat-resistant house decoration materials.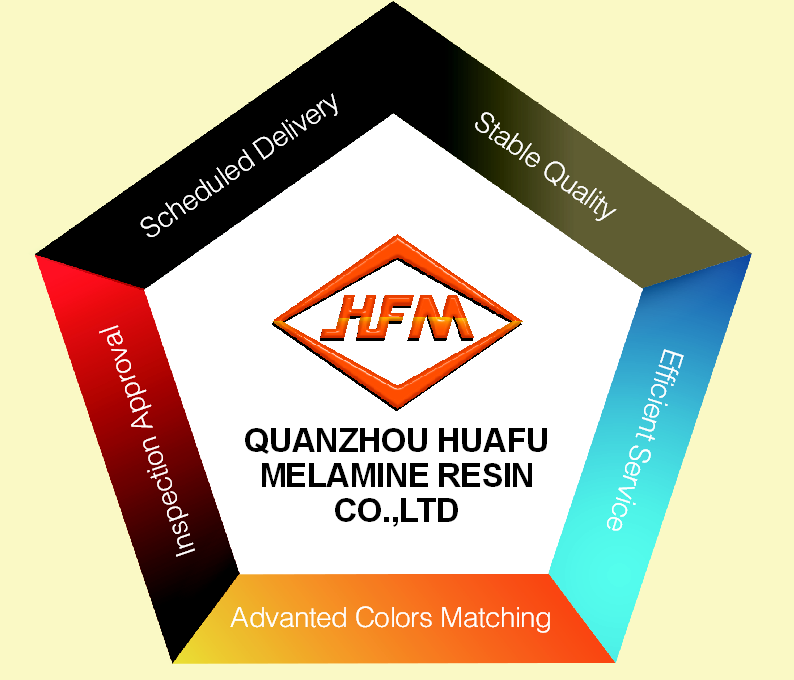 Physical property:
Melamine bamboo powder is made from 100% pure melamine molding compound and bamboo powder which are good for environmental protection. Bamboo is a fast growing plant which can be harvested every few years without damaging the soil or landscape. This powder is very popular for tableware manufacturer to produce beautiful healthy dinnerware.
Advantages:
Unbreakable and durable
Non-toxic and tasteless
Safe and environmental
Resist to water, heat
Corrosion Resistance

Safe and environmental

Applications:
Children's dinnerware
The food box in refrigerator
Aviation use cups
Restaurant tableware
Household dinnerware & utensils

FAQ:
Question1: Are you a manufacturer?
We are a factory located in Quanzhou, Fujian Province, very close to Xiamen Port. Our company is a company with 20 years of experience in producing melamine molding compound (MMC) for tableware materials. Our annual production capacity of melamine molding compound is nearly 12,000 tons.
Question 2: Can you make new colors?
Yes, new colors can usually be made within 3-6 days.
Question 3: What are your payment terms?
T / T, L / C. The payment way can be negotiated according to customer requirements.
Question 4: Where do you export?
We export to all countries in the world, mainly Southeast Asia, South America, Africa, etc.
Factory Tour: