Melamine moulding compound, also known as melamine resin, English abbreviation MF, processing and forming a crosslinking reaction, forming a linear structure, has a very high adhesive strength, products for thermosetting resin products, environmental protection, non-toxic, has good mechanical properties.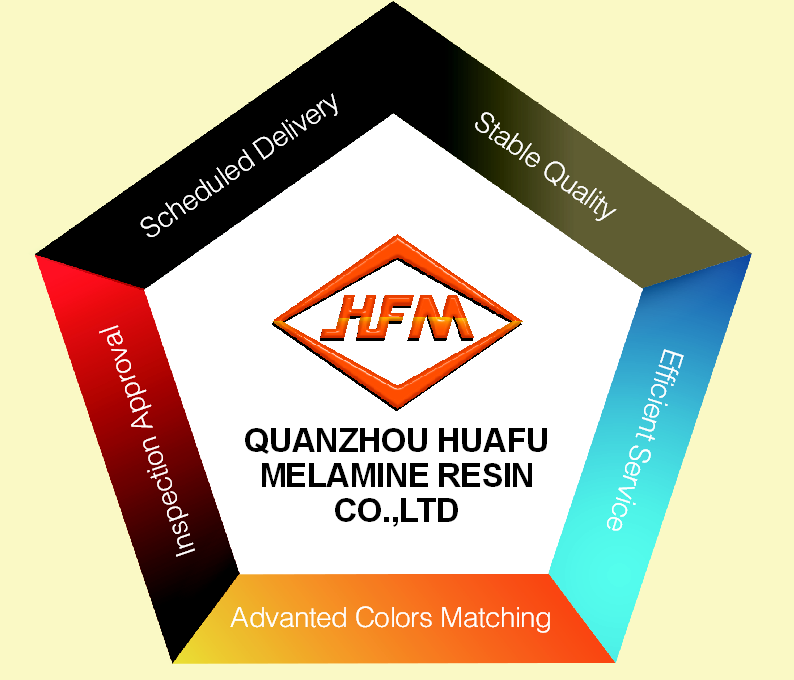 SGS Report: No. SHAHG1810561301 Date: 04 Jun 2018
The testing result of submitted sample (White Melamine Plate)
Test Method: With reference to Commission Regulation (EU) No 10/2011 of 14 January 2011 Annex III and
Annex V for selection of condition and EN 1186-1:2002 for selection of test methods;
EN 1186-9: 2002 aqueous food simulants by article filling method;
EN 1186-14: 2002 substitute test;
Simulant used

Time

Temperature

Max. Permissible Limit

Result of 001 Overall migration

Conclusion

10% Ethanol (V/V) aqueous solution

2.0hr(s)

70℃

10mg/dm²

<3.0mg/dm²

PASS

3% Acetic acid (W/V)

aqueous solution

2.0hr(s)

70℃

10mg/dm²

<3.0mg/dm²

PASS

95% Ethanol

2.0hr(s)

60℃

10mg/dm²

<3.0mg/dm²

PASS

Isooctane

0.5hr(s)

40℃

10mg/dm²

<3.0mg/dm²

PASS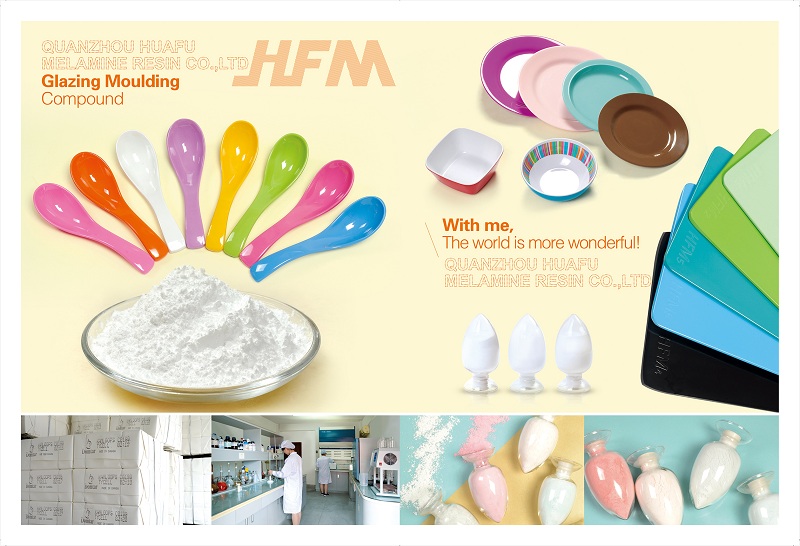 Features:
1. Graceful coloring, stable color and luster, wide range of toning options, customizable.
2. The product is of good mechanical performance, impact sustainability, toughness, hardness and smoothness.
3. Permanently anti-static, excellent anti-arc anti-current leakage properties.
4. High flame-resistance and good heat and water sustainability.
Factory Tour: