Raw Material for Melamine Tableware
Made by heating melamine resin powder through a die-casting mold, the raw materials are A1, A3, and A5.
A1 contains 30% melamine resin, and 70% additives, starch, etc. Although the tableware produced from this raw material contains some melamine, it has the characteristics of strong plasticity, high toxicity, poor temperature resistance, variability and poor gloss, and the difference is very obvious.

A3 contains 70% of melamine resin, and the other 30% of ingredients are additives, starch, etc. The tableware made by A3 is similar in appearance and color to A5, and many people may not be able to distinguish it at first. However, once the tableware made of A3 material is used, it will be obvious that it is easy to change color, fade and deform at high temperature after a long time. A3 is cheaper than A5.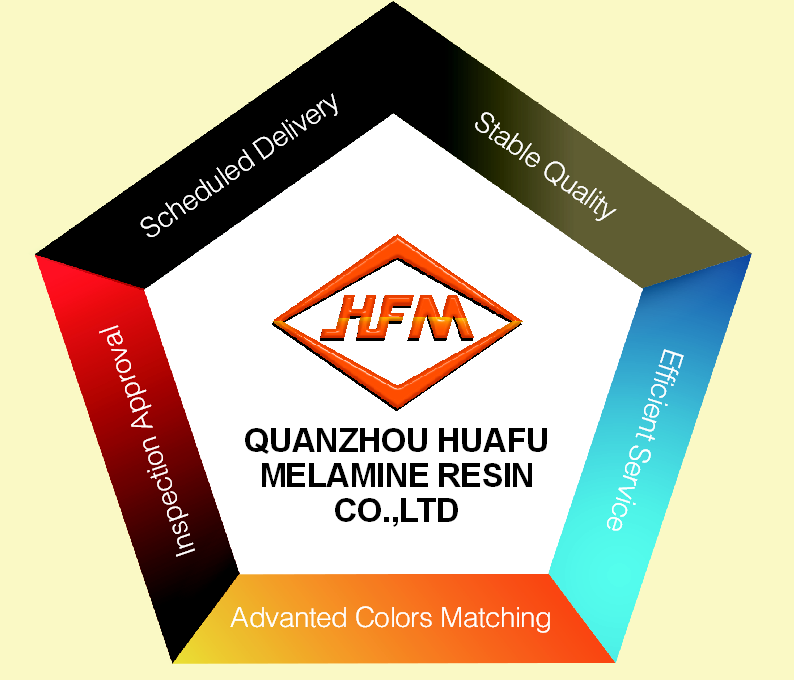 Test Report of 2021 Intertek Certificate
Applicant: QUANZHOU QUANGANG HUAFU MAIN RESIN CO., LTD Date: Jan28, 2021
Sample Description:
Item Name: Square disk of Melamine
Item No: M63393
Conclusion:
| | | |
| --- | --- | --- |
| Tested Sample | Standard | Result |
| Tested components of submitted sample | European commission regulation No.10/2011, amendment No. 2020/1245 and other amendments and regulation 1935/2004-specific migration of Formaldehyde | Pass |
| Tested component of submitted sample | European Commission Regulation No.10/2011, amendment No. 2020/1245 and other amendments and Regulation 1935/2004-specific migration of Melamine | Pass |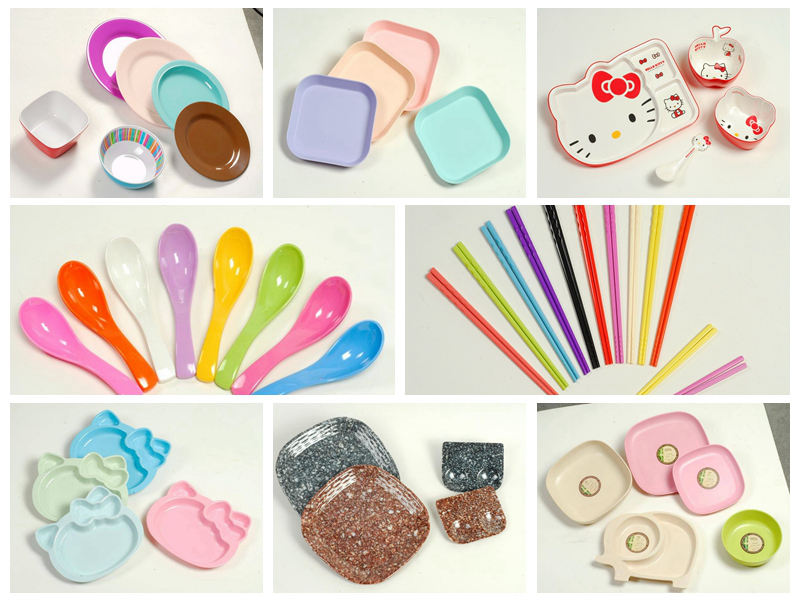 FAQ for Melamine Molding Powder
Q1: Are you a manufacturer?
A1: Yes, Huafu Chemicals is a factory focusing on the production of food-grade melamine molding compound (MMC), melamine glazing powder for tableware.
Q2: Could you customize the color?
A2: Yes. Our R&D Team can match any color you like according to Pantone color or sample.
Q3: Could you make a new color according to Pantone's color card in a very short time?
A3:Yes, after we get your color sample, we normally can make a new color in less than one week.
Q4: What are your payment terms?
A4: T/T, L/C, according to customer's request.
Q5: How about your delivery?
A5: Generally within 15 days which is also depending on the order quantity.
Q6. Can you send us samples?
A6: Sure, we are pleased to send the samples to you. We offer 2kg sample powder for free but at customers' express charge.