Glazing powder physical and chemical properties
Melamine resin molding powder (OVERLAY RESIN) commonly known as melamine glazing powder. The molecular structure of melamine glaze powder and melamine formaldehyde resin powder are basically the same. They are all high-molecular compounds, formaldehyde and melamine react into resin, drying Ball-milled powder, shinning powder without pulp, commonly known as "fine powder", mainly used to squeeze the surface of tableware when pressed, increase the surface brightness, make the tableware more beautiful and elegant, suitable for all kinds of melamine plastic tableware and electric Jade powder, A3 powder, press-forming glazing and impregnated paper are used.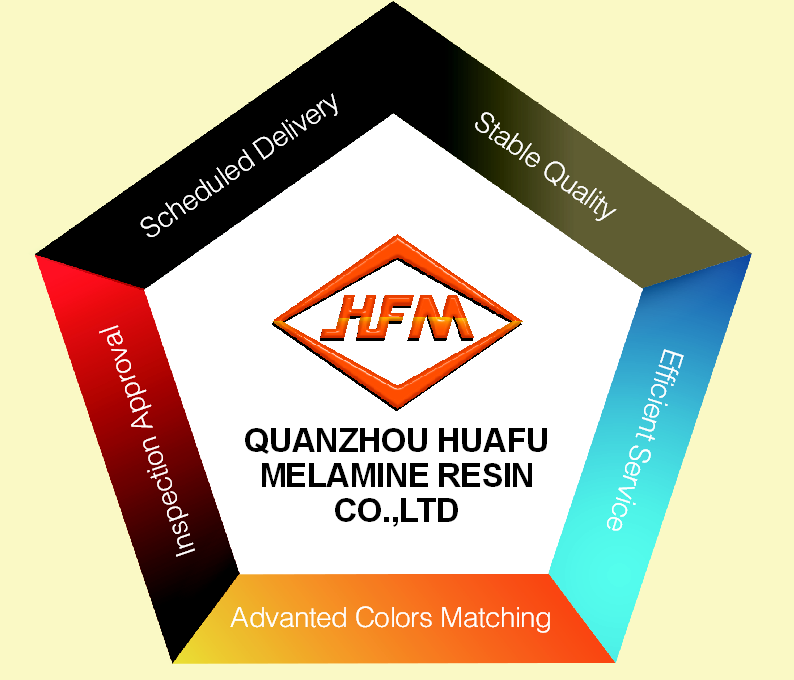 SGS Report: No.: GZHG1501002044OT Date: Jan 23, 2015
The testing result of submitted sample (MELAMINE Resin Molding Powder)
Sample Description : MELAMINE RESIN MOLDING POWDER
SGS Ref No. : CAN15-009719
Style / Item No. : M230
| | |
| --- | --- |
| Test Requested | Result |
| To determine Migration of Certain Elements in the selected parts on the submitted sample(s) with reference to EN71-3: 2013. | PASS |
| To determine Total Lead and Soluble Elements Contents in the selected parts on the submitted sample(s) with reference to ASTM F 963–11 (Clause 4.3.5). | PASS |
Typical Properties
PRODUCT

APPLICATION

APPERANCE

DENSITY
( g / cm2 )

MOISTURE
( %free water )

DISC FLOW
( MM )

CURING TIME
( at 170 ˚c )

LG240/LG220

- coating

White
powder

0.38 - 0.44

3.0 Max

130 - 140 *

20 - 30

LG2501

- coating
- Bushing on
decorative foil paper

White
powder

0.20 - 0.25

3.0 Max

125 - 140 *

15 - 25
TYPE

ITEM

UNIT

CONDITION

COMPRESSION

Mold Temperature

˚c

165 ± 5

Mold Pressure

kg / cm2

150 - 200

Advantages:
Glazing powder produced by Huafu Chemicals is non-toxic, tasteless, odorless. The colorful and shinning powder with high quality are really suitable for food contact melamine tableware manufacturing.
If you are a new runner of tableware factories, you can call us! Tel:86-15905996312
If you have a problem with melamine powder usage, you can call us!
If you have an idea to change the raw material to improve product quality, you can call us!
Applications:
1. Kitchenware/dinnerware
2. Fine and heavy tableware
3. Electrical fittings and wiring devices
4. Kitchen utensil handles
5. Serving trays, buttons and ashtrays
Storage:
Melamine Glazing Powder should be stored in a dry place and kept as cool as possible (below 25℃). It is very sensitive to moisture, hence packaging should be kept well closed to avoid lumps formation.
Factory Tour: