Melamine Formaldehyde Glazing Powder (lg) is also known as glazing powder. The molecular structure of glazing powder is basically the same as melamine resin molding powder. It's a kind of polymer compound. The formaldehyde and melamine reaction resin after drying ball mill into powder raw materials, It is also known as "fine powder" because of no pulp adding. Melamine resin molding powder is avirulent, tasteless, odorless. It is the ideal glazing material for amino mold products with the ability to make products bright, wear-resistant and other characteristics.
Melamine Glazing Powder has three varieties:
1. LG110: shinning powder for urea tableware products (A1 and A3 materials)
2. LG220/LG240: shinning powder for melamine tableware products (A5 material)
3. LG250: glossy powder for foil paper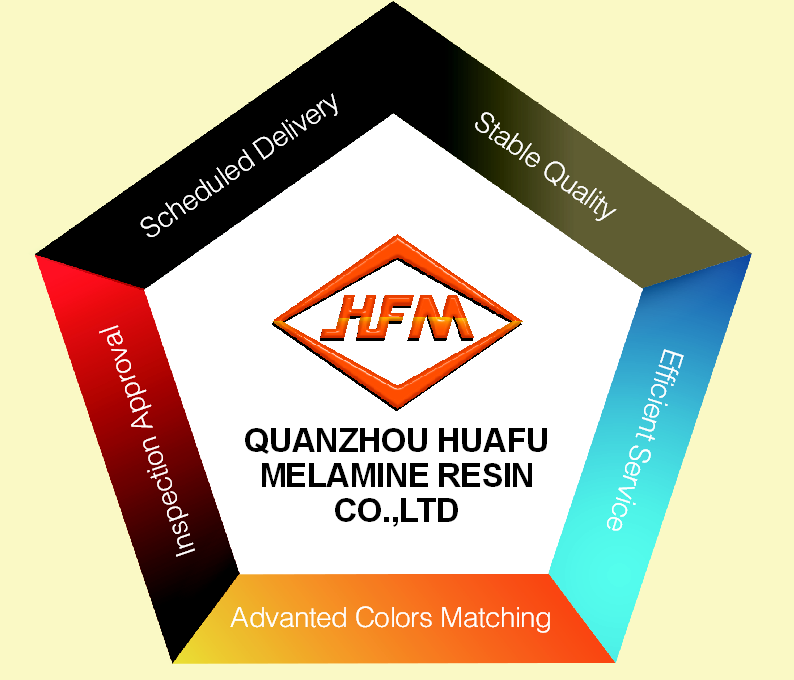 SGS Report: No.: GZHG1501002044OT Date: Jan 23, 2015
The testing result of submitted sample (MELAMINE Resin Molding Powder)
Sample Description : MELAMINE RESIN MOLDING POWDER
SGS Ref No. : CAN15-009719
Style / Item No. : M230
| | |
| --- | --- |
| Test Requested | Result |
| To determine Migration of Certain Elements in the selected parts on the submitted sample(s) with reference to EN71-3: 2013. | PASS |
| To determine Total Lead and Soluble Elements Contents in the selected parts on the submitted sample(s) with reference to ASTM F 963–11 (Clause 4.3.5). | PASS |
Physical property:
PRODUCT

APPLICATION

APPERANCE

DENSITY
( g / cm2 )

MOISTURE
( %free water )

DISC FLOW
( MM )

CURING TIME
( at 170 ˚c )

LG240/LG220

- coating

White
powder

0.38 - 0.44

3.0 Max

130 - 140 *

20 - 30

LG2501

- coating
- Bushing on
decorative foil paper

White
powder

0.20 - 0.25

3.0 Max

125 - 140 *

15 - 25
Molding Condition
TYPE

ITEM

UNIT

CONDITION

COMPRESSION

Mold Temperature

˚c

165 ± 5

Mold Pressure

kg / cm2

150 - 200
Advantages:
Glazing powder is non-toxic, tasteless, odorless, and it's an ideal amino moulding plastic material.
Applications:
1.Household tableware,Restaurant tableware
2.Kitchenware, children's dinnerware
3.Kitchen utensil handles
4.Serving trays, buttons and Ashtrays
5.Electrical fittings and wiring devices
6.Toilet cover,trash can

Storage:
Melamine Glazing Powder should be stored in a dry place and kept as cool as possible (below 25oC). It is very sensitive to moisture, hence packaging should be kept well closed to avoid lumps formation.
Factory Tour: