Pure A5 Melamine Formaldehyde Resin Powder
The product is made of melamine formaldehyde resin as base material, wood pulp, curing agent, pigments and other additives. The appearance of the product is powder, suitable for compression molding.
Advantages :
Beautiful and stable colour and luster, wide range of coloring.




Good fluidity to meet the needs of moulding.

Non-toxic, odorless and anti-corrosive.

High flame retardancy and good heat and water resistance.

The product has good mechanical properties, impact resistance, non-fragile, high hardness and good finish.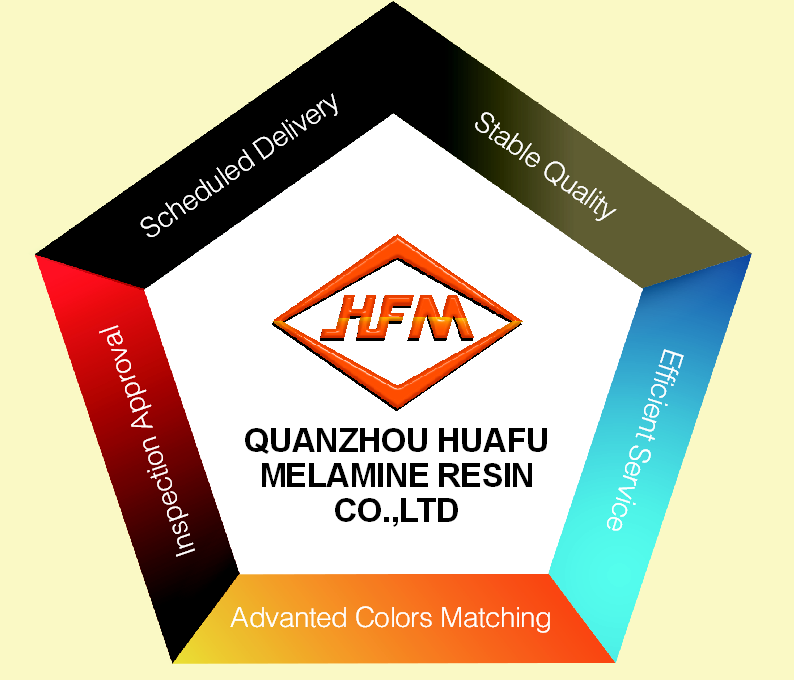 2019 SGS Certificate:
The following sample(s) was/were submitted and identified on behalf of the clients as: MELAMINE DISC
SGS Job No. : SHHL1909050291CW - SH
Testing Period: 12 Sep 2019-19 Sep 2019
Result Summary:
Test Requested

Conclusion

Commission Regulation (EU) No 10/2011 of 14 January 2011 with amendments

-Overall migration

PASS

Commission Regulation (EU) No 10/2011 of 14 January 2011 with

amendments-Specific migration of melamine

PASS

Commission Regulation (EU) No 10/2011 of 14 January 2011 and Commission

Regulation (EU) No 284/2011 of 22 March 2011-Specific migration of

formaldehyde

PASS

Commission Regulation (EU) No 10/2011 of 14 January 2011 with amendments

-Specific migration of heavy metal

PASS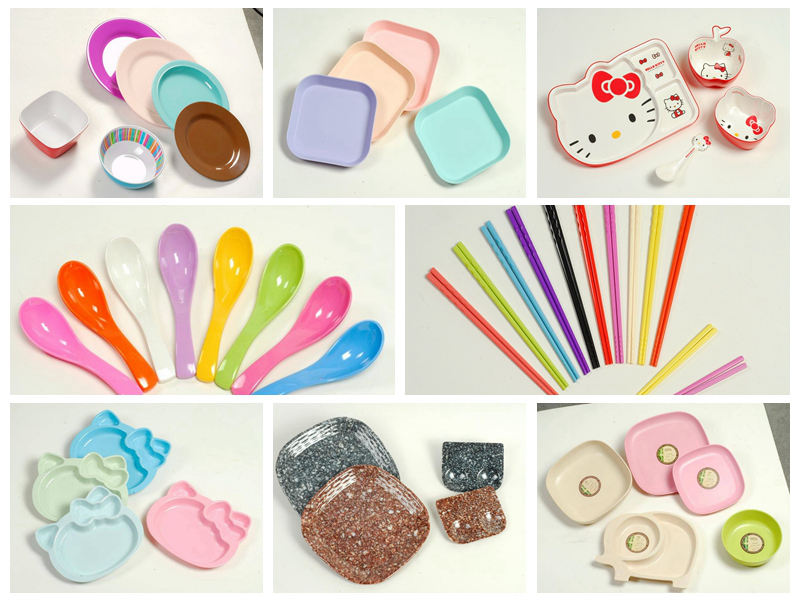 Storage
| | |
| --- | --- |
| 1 | Store in a cool, well-ventilated area. |
| 2 | Keep away from fire and heat souces. |
| 3 | Store apart from oxidant, acid. Avoid mixing reservoir. |