Pure And Colorful Raw Material for Melamine Cups
The raw material for making melamine cups is melamine formaldehyde resin powder. It is also called "melamine resin". The English abbreviation is"MF".
It is commonly used in manufacturing utensils, plates, paints, molding powder, paper, etc. Tableware utensils made of melamine resin are often seen in daily life. The physical properties of these vessels are very similar to ceramics. However, sometimes it will be coloured by some dirt and hard to wash. Here's some tips for you to clean the coloured melamine cups.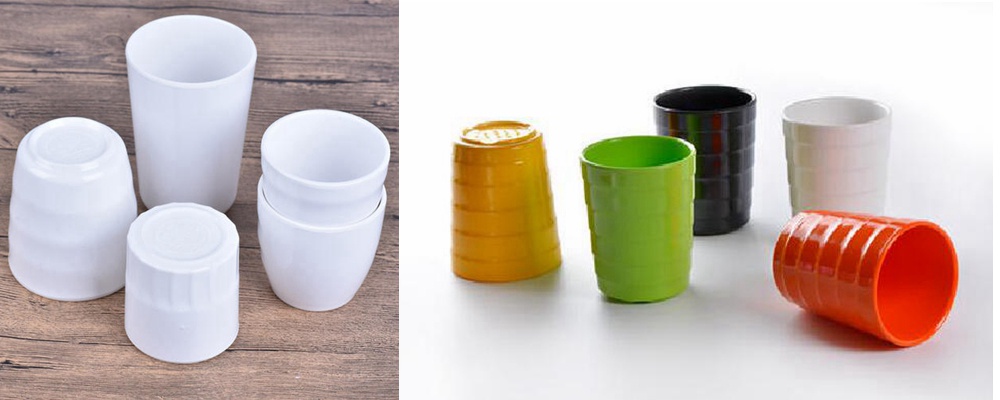 How to clean coloured melamine cups?
Baking soda is alkaline which can make pigment spots and weaken them, but this alone is not enough to remove stains, then you can follow the following instructions.
1. Prepare 1 tablespoon of baking soda and put in the stained cup
2. Pour some water to make a thin paste.
3. Leave it stand for 5 to 10 minutes.
4. Scrub the baking soda paste with a rag to make it weaker.
5. Wipe stains in narrow areas.
6. Rinse with water, then Wipe it dry.
Melamine Applications:
Melamine can also be used as a paper treatment agent in combination with diethyl ether, as a crosslinking agent in some coatings, and as a flame retardant chemical treatment agent.

Storage:
Temperature tolerance of the powder is -30 degrees Celsius to 120 degrees Celsius. It is very sensitive to moisture, hence packaging should be kept well closed to avoid lumps formation.
Factory Tour: