Melamine Powder for Tableware
| | |
| --- | --- |
| Product Name: | Melamine Resin Compound |
| Material: | 100% melamine powder |
| Certificates: | SGS, Intertek |
| Color: | Thousands of Colors, can be customized |
| Grade: | Food grade |
| Withstand Temperature: | -30℃- +120℃ |
| Payment: | TT,LC |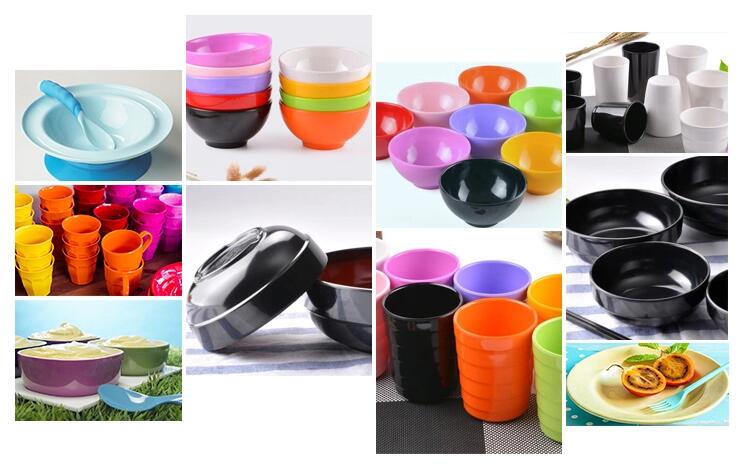 Features of Melamine Tableware
1. Strong impact resistance, low damage rate, long service life, can be used multiple times, greatly saving operating costs;
2. Melamine tableware has a smooth texture, beautiful appearance, a ceramic feel, and a moderate price, which is easy to be accepted by consumers;
3. Melamine tableware has poor thermal conductivity, hot food will not be hot, and the food will not easily become cold;
4. Melamine tableware can be made into various colors, which not only improves the dining environment but also distinguishes the price according to the color of the plate to facilitate settlement;
5. Melamine tableware has good chemical stability, strong resistance to taste, and it is not easy to leave the taste of food;
6. Melamine tableware can be designed with various decal patterns in colors according to your requirements, and the name and logo of the unit can also be printed on the tableware to play a good advertising role.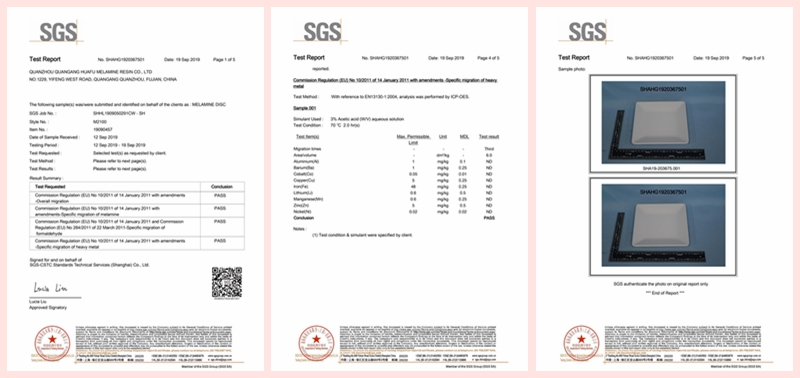 Warm Reminders for Using melamine tableware
First: Not suitable for use in microwave ovens;

Second: It is forbidden to put it directly on the fire to bake;

Third: Do not use steel wire balls to wipe and wash;

Fourth: Clean it after regular soaking with cleaning fluid.

Huafu Melamine Powder Factory:
1. 20+Years Experience in melamine industry and Taiwan Technology supported
2. Specialized in the produciton of 100% pure SGS Intertek passed melamine powder
3. Professional Color Matching Team and one stop service