If you want to run a restaurant, the choice of tableware will be an issue to consider. Many years ago, you might choose ceramic tableware, but now the increasingly popular melamine tableware may become your best choice.
Melamine is both fashionable and economical, and can withstand the harshness of commercial use better than ceramic products. Of course, this is not the only reason to consider using it for your business. Let's take a look at what other characteristics attract you to choose melamine tableware?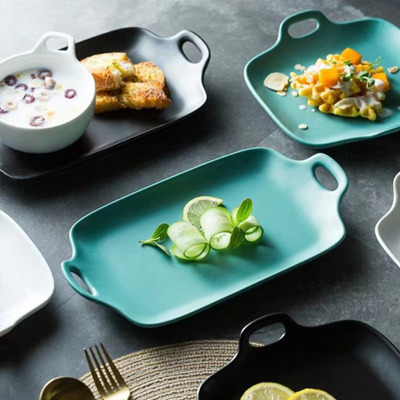 Durability
One of the main reasons why many restaurant owners choose melamine tableware is its shatter and drop resistance. The reinforced melamine resin can easily withstand drops and impacts.
No need to worry about your waiter dropping the dishes to the ground in busy work and no need to worry about the scratches caused by stacking dishes.

The higher durability of melamine tableware means that you will save time to avoid confusion, while also saving money by minimizing replacement costs.
Exquisite Appearance
Melamine is also called imitation ceramic, because it has a beautiful porcelain and ceramic appearance. Due to its excellent coloring ability and the safe use of decals, the melamine tableware can be colorful, rich in patterns, from pure colors to patterns, from classic to elegant.
Good Heat Resistance
Melamine tableware is heat and cold insulation. Its heat dissipation function keeps the dishes cool even when serving hot dishes. This also allows the waiter to cope freely when busy working.
Dishwasher Safe
Melamine tableware can be washed in a dishwasher. Many melamine dishes are designed to withstand temperatures that exceed the recommended dishwasher water temperature.
This is a guarantee for sufficient tableware during restaurant operations, especially during peak flow.

In addition, the melamine tableware can be dried and disinfected in a special ozone disinfection cabinet, which undoubtedly greatly liberates the labor of restaurant staff and improves service efficiency.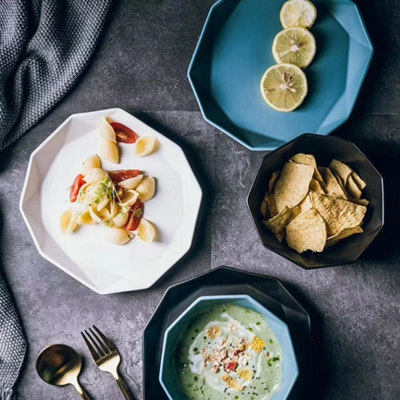 Pay Attention
The withstand temperature of melamine tableware is -30°C to 120°C, and it is can't be microwaved. Click for more details. Can Melamine Tableware be Microwaved? Why?
For restaurants tableware safety, tableware factories must choose the 100% pure melamine powder, like the melamine molding compound made by Huafu Chemicals who will help you to win in your local market.