Nowadays Eating Healthy has become an increasing concern, so people pay more attention to the quality of tableware. How much do we know about melamine tableware?
Most people are quite familiar with porcelain, stainless steel and plastic, while not much people knows about melamine tableware.

However, the introduction about the raw material of melamine tableware will solve this problem.

Melamine tableware is also known as imitation porcelain tableware which is very popular all over the world.

With its outstanding characteristics of non-toxic and tasteless, not easily broken, not deformation, impact resistance, acid and alkali resistance, melamine tableware has been widely used in the catering industry.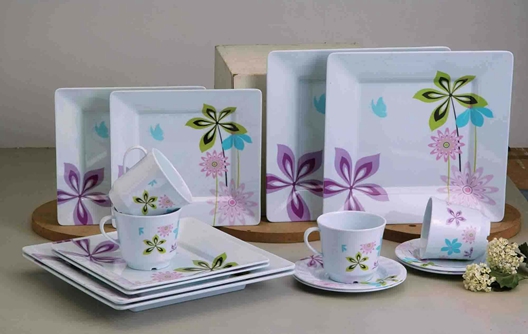 Melamine tableware is made of melamine resin powder through heat molding. There are A1, A3 and A5.
A1 material contains 30% melamine resin and 70% additive, starch etc.

Although the tableware is made of certain melamine, it is similar to plastic which has toxicity, poor heat resistance, poor glossiness and poor stability.

A3 material contains 70% melamine resin and 30% of additives, starch, etc.

Tableware made of A3 material has no much difference from tableware of A5 in appearance and color. Many people may not recognize it at first, but it will be obvious that A3 products are easy to discolor and fade over time and also easy to deform at high temperature. A3 raw materials are cheaper than A5. There are many illegal manufacturers that use A3 raw materials to produce tableware, so consumers must be careful when choosing and buying melamine tableware.

A5 raw material is 100% pure melamine resin.

Tableware made of A5 raw material is food grade pure melamine tableware. It has some outstanding characteristics, such as non-toxic, tasteless, light and heat preservation. Furthermore, it has the gloss of porcelain but more resistance to crash, not fragile, and beautiful appearance, temperature resistance from -30 degrees Celsius to 120 degrees Celsius. Therefore, it is widely used in restaurant and people's daily life.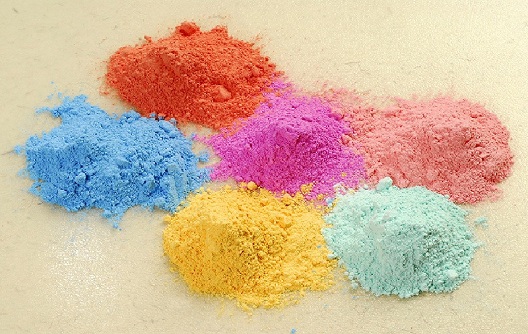 Huafu Chemicals' melamine tableware raw materials are food grade 100% pure melamine tableware molding compound which has passed SGS and Intertek certifications. We believe our melamine tableware powder will be tableware manufacturer's first choice.