China Import and Export Fair is short for Canton Fair. It is a comprehensive international trade exhibition jointly organized by the Ministry of Commerce and the People 's Government of Guangdong Province and undertaken by the China Foreign Trade Center. Mainland China is currently the largest and best-selling international trade show.
Exhibiton Venue
Guangzhou International Conference and Exhibition Center (Canton Fair Pazhou Complex)
Exhibition Time
| | |
| --- | --- |
| Spring Fair time | Autumn Fair Time |
| First period: April 15-19 | First period: October 15-19 |
| Second period: April 23-27 | Second period: October 23-27 |
| Third period: May 1st-5th | Third period: October 31-November 4 |
Exhibition Range
1. Electronics and home appliances
Consumer electronics and information products, electrical and electronic products, household appliances
2. Lighting
Lighting system applications, electric light sources, lamp accessories
3. Vehicles and accessories
Bicycles, auto parts, non-engineering vehicles, etc.
4. Mechanical
Power, electric equipment, general machinery, small processing machinery and industrial parts, engineering agricultural machinery, large machinery and equipment,daily necessities manufacturing machinery
5. Hardware tools
6. Building materials
Building and decorative materials, bathroom equipment
7. Chemical products
Inorganic chemicals, organic chemicals, agrochemicals, dyes, pigments, paints and intermediates, plastics, rubber and their products, such as melamine powder,melamine glazing powder
8. Energy
Solar photovoltaic products, solar thermal products, wind energy products and accessories, other new energy products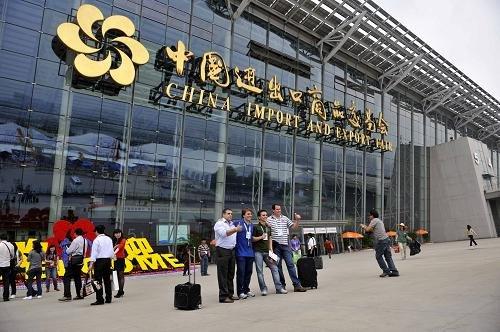 At present, due to the influence of COVID-19, some 2020 exhibitions in various countries have been postponed or canceled. Fortunately, China has achieved great results in fighting the epidemic. Before the global epidemic has been effectively controlled, it is necessary to pay attention to protection and maintain a safe distance, so the 127th "China Export Commodities Fair (Canton Fair)" is determined to be postponed and will be held online from June 15-24 for 10 days. This is good news for tableware factories' development.
In the future, the global tableware industry will pay more attention to product design, materials and quality to develop healthier, environmentally friendly, and fashion designed tableware products. The melamine tableware industry will still play an important role in the hotel and catering market. The food-grade melamine raw material produced by the Huafu Factory is all qualified melamine tableware raw material that has passed international certification like SGS and Intertek. Tableware manufacturers are welcome to contact us for more details.