From the previous blog sharing, we learned about the production process of melamine tableware. The raw material for making melamine tableware is melamine moulding compound which is in powder form. Therefore factory workers have closer contact with the powder during the production of melamine tableware. In view of this, here are some suggestions from HUAFU CHEMICALS.
Melamine powder itself is non-toxic, but it is still not very good to contact the skin. Even if melamine cannot penetrate the skin, it is difficult to ensure that the residual melamine is completely washed off every time. Make sure hands are cleaned before eating because melamine attached to the skin may enter the body through food. In addition, the powder is easy to flutter. Factory workers must wear protective masks and goggles during work. Do not worry about poisoning after you pay attention to these points.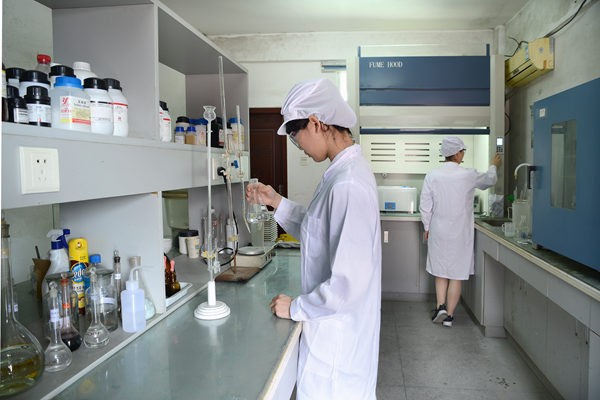 Continuously Huafu Chemicals will share some precautions for safe operation.
1. Operate in accordance with good industrial hygiene and safety practices
2. Keep away from heat, sparks, flames and other ignition sources
3. Ensure adequate ventilation, especially in confined areas
4. Avoid contact with eyes
5. Avoid dust formation
6. Do not breathe dust
7. Do not eat, drink or smoke when using this powder
In Huafu Factory, the control of each reaction for melamine powder production is very strict, and also for the requirement of the factory workers. The 100% melamine powder pass rate of HUAFU CHEMICALS comes from the inheritance of Taiwan's technology and the responsible attitude of the whole work team. Look forward to more and more tableware factories to know more about Huafu. Welcome to visit our factory.