Huafu Melamine Resin Powder
Melamine Glazing powder is used to put on the tableware or on the decal paper to make tableware shiny.
When used on tableware surfaces and decal paper surfaces, it can increase the degree of surface brightening, making the dishes more beautiful, and generous.
Mainly includes: LG110, LG220, two varieties. LG110 is mainly used for A1, and LG 220 is mainly used for A5 and is expected to cover the light.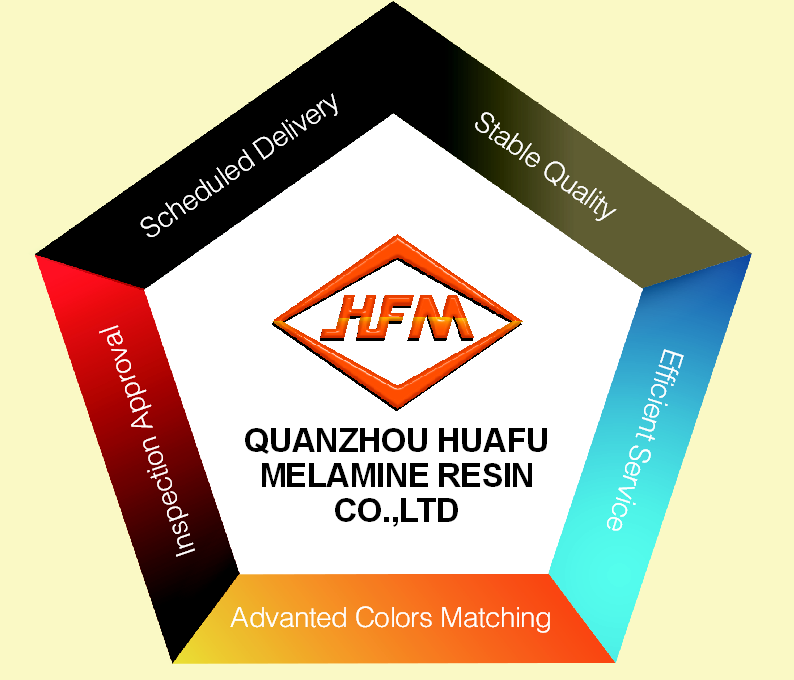 SGS Report: No. SHAHG1810561301 Date: 04 Jun 2018
The testing result of submitted sample (White Melamine Plate)
Test Method: With reference to Commission Regulation (EU) No 10/2011 of 14 January 2011 Annex III and
Annex V for selection of condition and EN 1186-1:2002 for selection of test methods;
EN 1186-9: 2002 aqueous food simulants by article filling method;
EN 1186-14: 2002 substitute test;
Simulant used

Time

Temperature

Max. Permissible Limit

Result of 001 Overall migration

Conclusion

10% Ethanol (V/V) aqueous solution

2.0hr(s)

70℃

10mg/dm²

<3.0mg/dm²

PASS

3% Acetic acid (W/V)

aqueous solution

2.0hr(s)

70℃

10mg/dm²

<3.0mg/dm²

PASS

95% Ethanol

2.0hr(s)

60℃

10mg/dm²

<3.0mg/dm²

PASS

Isooctane

0.5hr(s)

40℃

10mg/dm²

<3.0mg/dm²

PASS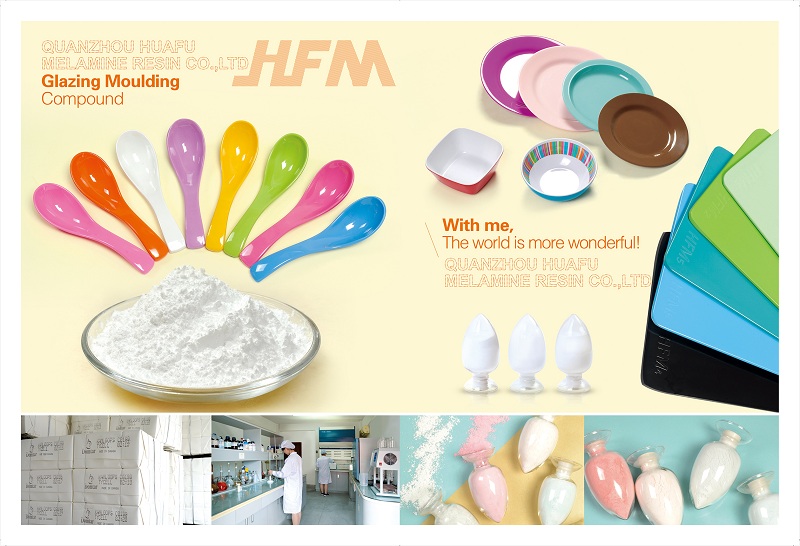 FAQ
Q1: Why Choose Huafu?
A1: -Rich experience and Taiwan technology
-Professional before and after service
-Stable quality and competitive prices
-Advanced testing and manufacturing equipment
-On-time delivery time and free sample
Q2: Can we provide samples?
A2: Yes, we can offer 2kg free sample powder but do not pay the cost of freight.
Q3: What are our main products?
A3: - Melamine molding compound powder for making tableware
- Melamine glazing powder and granules for tableware making
Q4: What are the payment terms?
A4: Generally T/T, L/C
Q5: How is the storage for MMC?
A5: Melamine Glazing Powder should be stored in a dry place and kept as cool as possible (below 25°C).
It is very sensitive to moisture, hence packaging should be kept well closed to avoid lumps formation.
Factory Tour: