Our Strength
Huafu factory has two production lines with a yearly production capacity of 12,000 tons. There are 126 factory workers, including 6 Research and Design personnel, and 2 QC personnel.

The stable machine, reasonable working structure (5 days working and 2 days off for rest for workers in the factory) are all valuable for the guarantee of production capacity

Applications:
1.Bowl, plate, compartment boxes, knives, forks, spoons for baby, children and adult
2.Water cup, coffee cup, wine cup series
3.Insulation pads, cup mat, pot mat series
4.Kitchen utensils, bathroom appliances
5.Ashtray, pet supplies, and other western-style tableware.
6.Trays, dishes, flat plate, fruit plate series, bowl, soup bowl, salad bowl, noodle bowl series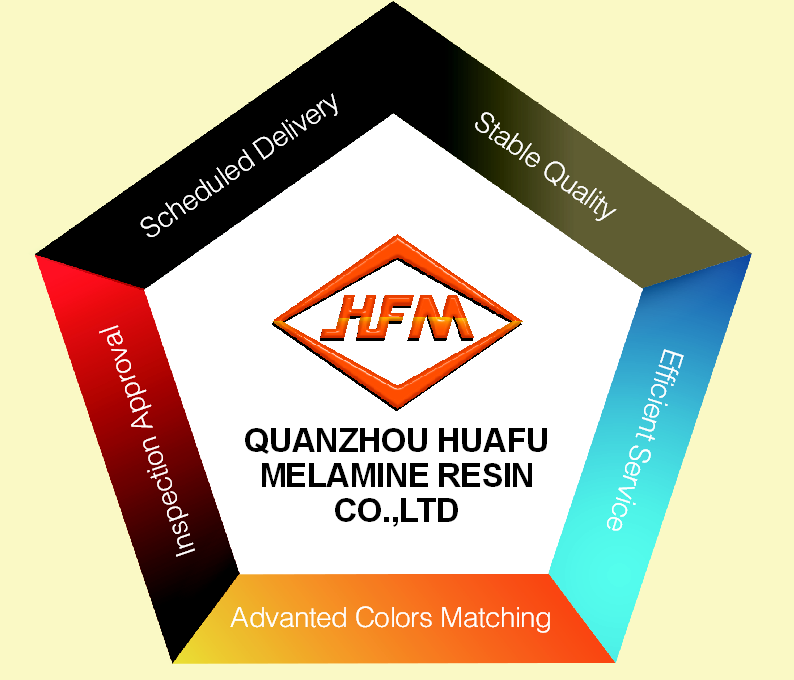 How to produce melamine dinnerware with melamine molding compound(MMC)?
1. Weighting the powder
2. Preheating the powder in oven to make into block
3. Putting the block on the molds, Pressing it under high temperature and high pressure.
4. Putting the glazing powder on semi-finished plates or trays.
5. After molding, polishing edge of melamine dinnerware
6. Testing
7. Packing.