On March 3rd, 2021, Huafu Chemicals completed the shipment of 20 tons of melamine moulding compound for a cooperated tableware factory.
In order to ensure punctual delivery, the safety of the goods, and the prevention of COVID-19, we have fully disinfected the trucks before loading the melamine resin powder. Finally, the transportation was completed smoothly in a very safe and stable condition.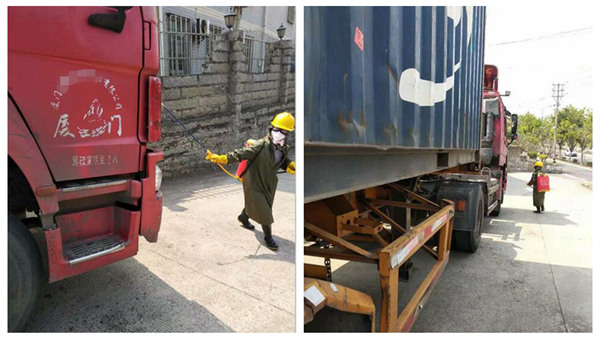 Huafu Melamine Molding Compound Factory is committed to long-term development, specializing in the development of 100% pure melamine powder and food-grade melamine glazing powder for melamine tableware.
If you are really interested in shinning and colorful melamine tableware raw materials, please contact us directly.
Sales Manager: Ms. Shelly Chen
Phone: 86-595-22216883
Email: melamine@hfm-melamine.com
Whatsapp: 86-15905996312