Today Huafu Melamine Molding Compound Factory will share with you the recent melamine market trend for your reference.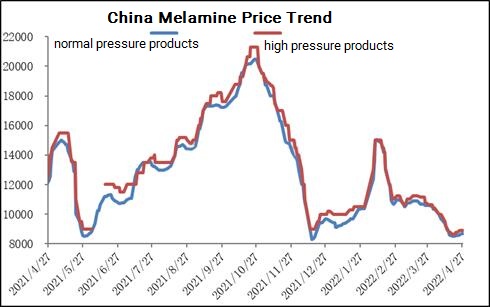 In April, China's melamine market continued to decline and rebounded slightly after it stabilized. As of April 27, the average ex-factory price of melamine products at normal pressure in China this month was 9,025 yuan/ton ($1,362/ton), down 16.13% from the same period last month; and down 1,674 yuan/ton, or 15.65%, from the same period last year.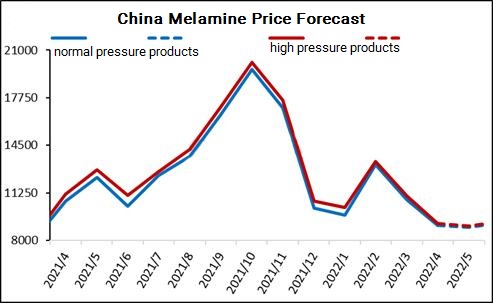 May-June is still relatively in the traditional peak season of consumption.
1. Due to external factors, it may be difficult to effectively release the terminal demand, and the positive support for the market is weak, and July will enter the traditional consumption off-season
From the perspective of supply, some companies have maintenance plans in May, so there is no centralized maintenance in the later period, the overall start-up load level is relatively high, and the supply of goods is abundant.
It is expected that the domestic melamine price will fluctuate within a narrow range in the later period.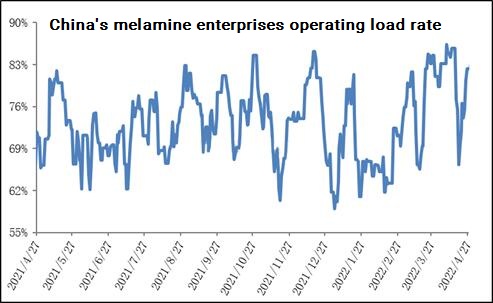 Statistics on the operating load rate of melamine enterprises in China (April 2022)
In April, the average operating load rate of Chinese melamine enterprises was 80.56%, a month-on-month increase of 3.67 percentage points and a year-on-year increase of 12.39 percentage points.
After the May Day holiday, there are still companies with maintenance plans. Huafu Chemicals believes that the operating load rate will drop around the middle of next month, and will return to a high level after the end of the month.