NEW MMC in Huafu Chemicals
Huafu MMC Factory R&D team put some dark color (such as red, blue, and purple) molding powder particles in to some light-colored melamine molding powder.
This mixed melamine molding compound can be made in to nice looking melamine products, which looks simple but distinctive. It will help tableware factories to win the local market.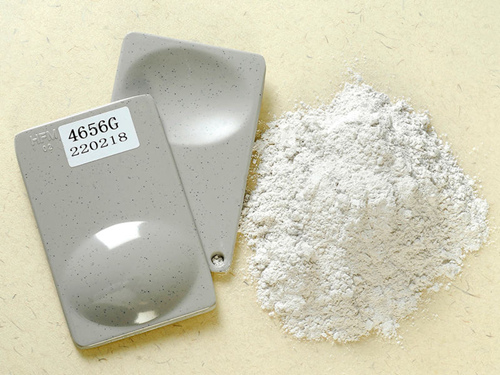 How to make melamine dinnerware?
1. Weigh the raw material powder
2. Preheat melamine molding powder
3. Put Molds under high temperature and pressure
4. Glaze with melamine glazing powder
5. Brush decal paper on dinnerware
6. Polish the edge of dinnerware
7. Test the quality of the dinnerware
8. Package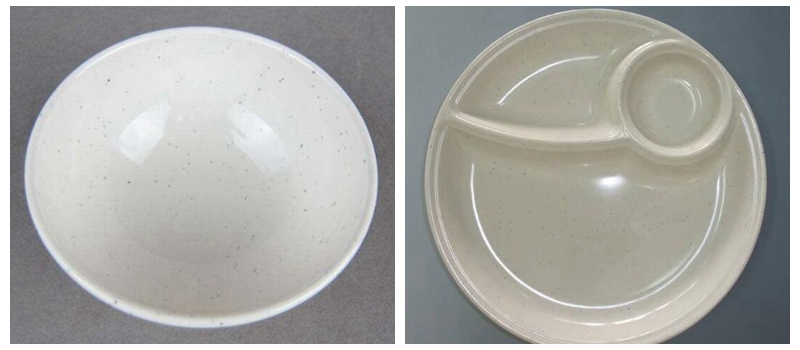 FAQ of HFM Melamine Molding Compound
1. Are you a manufacturer?
Yes, Huafu Chemicals is a manufacturer of melamine resin powder. Welcome to inquiry!
2. What's the packaging?
18 kg per bag. Craft paper bag with inner plastic liner.
3. How about your delivery?
About 2 weeks which also depends on the order quantity.
4. What country have you been exported to?
All over the world, such as Canada, the United States, Brazil, Russia, Indonesia, etc.