It is still the melamine market trend related to melamine molding compound that has attracted much attention from the majority of melamine tableware manufacturers. Melamine presents a situation of more supply and less demand and high cost.
Since the beginning of 2022, the overall domestic melamine market has been in a trend of rising first and then falling.
As of April 29, the ex-factory price of new orders has been concentrated at 8,500-9,000 yuan/ton (about 1,284-1,359 US dollars/ton), a decrease of about 28%.
In 2022, the operating load rate of melamine enterprises will be significantly higher than that of the same period in previous years. On the one hand, the operation of the devices is relatively stable, and on the other hand, the profitability of enterprises is relatively considerable.
Factors affecting the trend of the melamine market
1. Demand side: Downstream demand is tepid
Exports are difficult to price in the case of frequent domestic market fluctuations, and the volume of orders is limited; domestic demand and foreign trade are both slow to increase.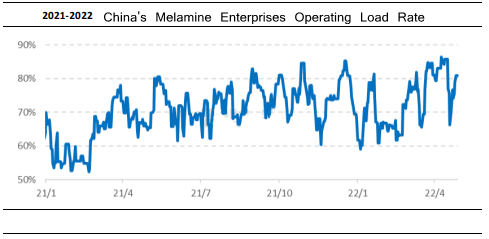 2. Cost side: high urea price provides cost support
The overall price of raw urea is in a continuous upward trend, and the production cost is rising slowly.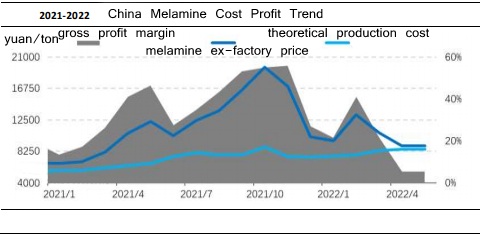 Market forecast for May:
1. From the perspective of cost, the demand for industry and agriculture still exists, the operating load rate is expected to decline, and the supply and demand are tight. It is expected that the price of urea will remain high, and the cost support for melamine will also continue to exist.
2. From the perspective of supply, the overall operation of the device is relatively stable before summer, so the operating load rate of melamine enterprises may fluctuate around 80%, and the supply of goods is abundant.
3. From the perspective of demand, although it is still in the traditional peak season of consumption, due to external factors, the terminal construction will still be limited to a certain extent, and the support on the demand side will be slightly insufficient, so the supply and demand pattern will be relatively relaxed in the later stage.
Huafu Chemicals believes that the price of melamine may rise under the support of costs, but the lack of favorable supply and demand will restrict the increase.
As prices rise and demand does not increase significantly, it cannot be ruled out that prices will fall under pressure in the second half of May.