Through the previous market analysis of melamine, formaldehyde and melamine powder, we already have a certain understanding of the fluctuation of raw material prices and market conditions. At the end of September, Huafu Melamine Facotry is going to share a melamine monthly review and predict the October market situation of melamine raw material for you.
1. Domestic melamine price trend analysis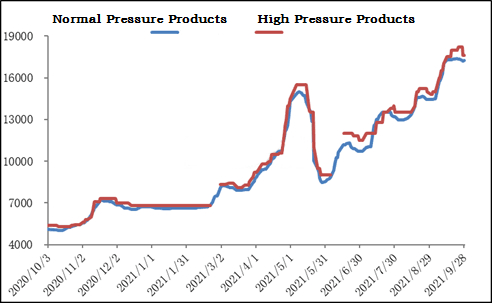 In September, China's melamine market went up and then fell slightly.
Till September 28, the national average price of melamine atmospheric products increased by 436 dollar/ton, or 20.50%, compared with the same period last month, and 1788.6 dollar/ton, or 230.95%, compared with the same period last year.

At the beginning of this month, the market rebounded after stabilizing, and prices rose rapidly, hitting a new high during the year, and the market once again showed a trend of tight prices.

As prices climbed to new heights, downstream production pressures increased. Therefore, terminal operations were restrained to a certain extent prices peaked and fell, and only some high-end transactions fell under pressure.
2. Market analysis and forecast for October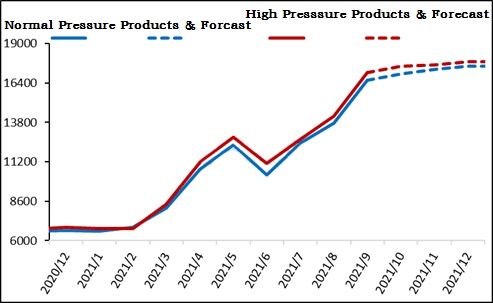 From the perspective of raw materials, the price of urea in October will remain high under the support of cost, so the stimulating effect on the cost of melamine will continue to exist.

From the perspective of supply, due to the large number of centralized maintenance equipment in September, most of them will be in normal production in the later stage. Although there are still equipment planned for maintenance, the overall operating load level of the enterprise will remain at a high level, and the supply of goods will be relatively abundant.

From the demand side, due to the Mid-Autumn Festival and National Day holiday in mid-to-late September, the export situation is still strong. The melamine companies have relatively smooth shipments and basically no inventory backlog, so the willingness to keep prices is strong.
Huafu Chemicals believes that melamine manufacturers will be under pressure for a long time without production, sales and storage, and prices are expected to remain high.
3. Statistics on the operating load rate of Chinese melamine enterprises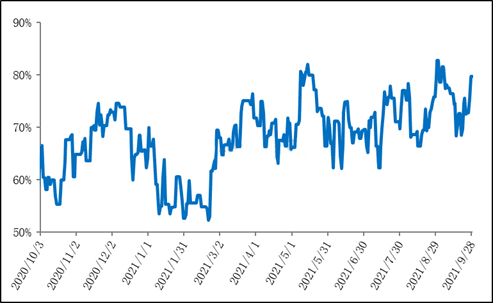 Huafu Melamine Powder Factory expects that the average operating load rate of Chinese melamine companies in September is 75.76%, an increase of 2.84% from the previous month and an increase of 18.93 % year-on-year.
With the resumption of production in the later period, Huafu Chemicals believes that the average operating load rate of domestic melamine companies will remain at a high level in October.
Wish your business in a good prosperity and develop further. Huafu Company will always accompany with you. Shelly Chen: +86 15905996312