In recent months of 2021, people have gradually shifted more attention to COVID-19 to raw materials market trend, such as the market price of melamine, formaldehyde, melamine powder, and melamine molding compound. Today, Huafu Melamine Powder Factory will share with you the latest raw material market trends.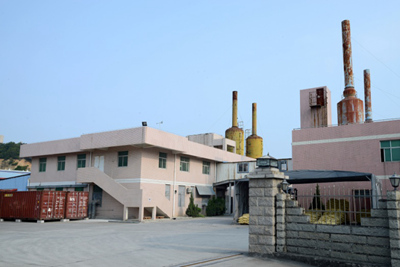 The domestic melamine market in October opened a new round of price increases, and prices continued to break new highs during the year. Currently, the actual ex-factory price of new orders has risen to approximately US$2682-3024/ton, and the high-end price is about to exceed US$3,102, mainly due to the following factors.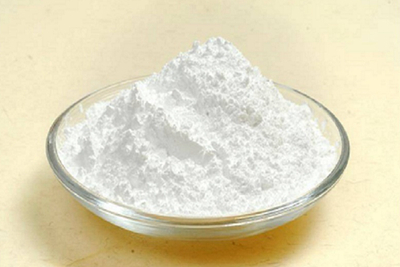 1. The export demand is spurred, and the prices of raw materials remain high. However, due to the continued existence of foreign supply gaps, rigid demand still exists, and domestic prices remain high.
During the National Day holiday, the company basically shipped normally, and there was no inventory backlog.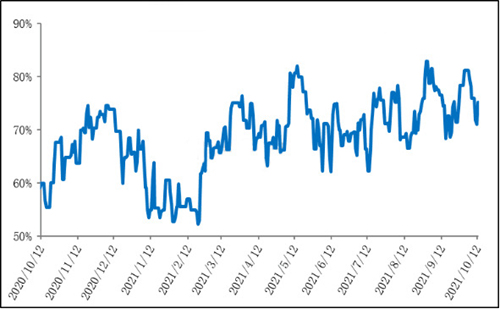 Operating load rate of Chinese melamine enterprises
2. The operating load rate of enterprises is around 74%, which is 7 percentage points lower than the 81% at the beginning of this month.
What's more, the market price of methanol has skyrocketed, rising by nearly 45% in 2 weeks. This will inevitably lead to an increase in the production cost of melamine molding powder.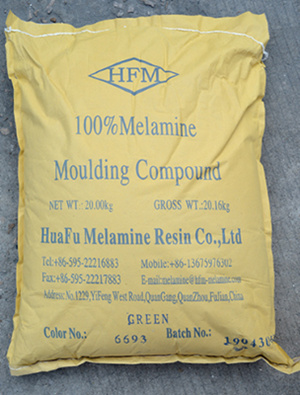 Huafu Chemicals believes that the high-end price of the domestic melamine market may still rise, but the volume of transactions will be limited to a certain extent. As the enthusiasm for obtaining goods gradually slows down and the supply volume increases in the later period, the upward trend will also be restrained to a certain extent.