Since the outbreak of novel coronavirus in early 2020, the Chinese government and Chinese people have taken effective social measures: isolation, medical observation, reduced contact, and self-protection. These prevention measures have achieved significant results in slowing down the spread of the epidemic and blocking the human-to-human transmission of the virus. In addition, China has also played a vital role in protecting the international community, earning valuable time for countries to take active prevention measures.
The novel coronavirus situation in China is improving with the following changes. This is the biggest achievement of the epidemic.
1. The new diagnoses in regions except Hubei have dropped to single digits.
2. The number of new diagnosis cases per day in Wuhan is declining
3. The proportion of confirmed patients and critically ill patients are decreasing
4. The mortality rate of confirmed patients is decreasing.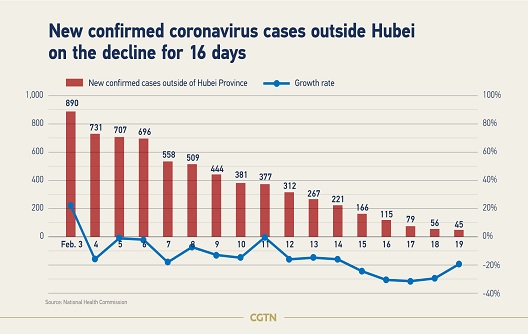 With a quick response to the epidemic, the Chinese government also announces the latest situation of the daily epidemic and the relevant case statistics timely, accurately, and transparently so that people can understand the actual situation which increases our confidence in defeating the epidemic. In addition, some Internet programs provide users with consulting services for novel coronavirus pneumonia and enable patients to query public transportation information, which has a good effect on relieving the national anxiety. Here Huafu Chemicals pays tribute to the team of doctors fighting in the front line who work tirelessly in our country. It is their selfless dedication that gives us a safe puppet!
The epidemic is ruthless, while Chinese people are sentimental. Huafu Chemicals has actively taken actions to well-prepared to protect from the novel coronavirus.
1. Prepare various protective materials, such as disposable medical masks purchased from Taiwan, electronic thermometers, disinfectant, etc before returning to work.
2. Huafu Company also thoroughly disinfected the office area and implemented strict daily temperature records of employees
3. Distribute face masks to employees and strictly required them to wear face masks to ensure workplace safety.
4. Huafu Chemicals also helped other brother companies to work together to fight the epidemic.
We are confident of defeating this epidemic, and China will make it!