Melamine Glazing Powder Properties
Melamine glaze powder is mainly used to squeeze the surface of tableware when pressed, increase the surface brightness, make the tableware more beautiful and elegant, suitable for all kinds of melamine plastic tableware and electric Jade powder, A3 powder, press-forming glazing and impregnated paper are used.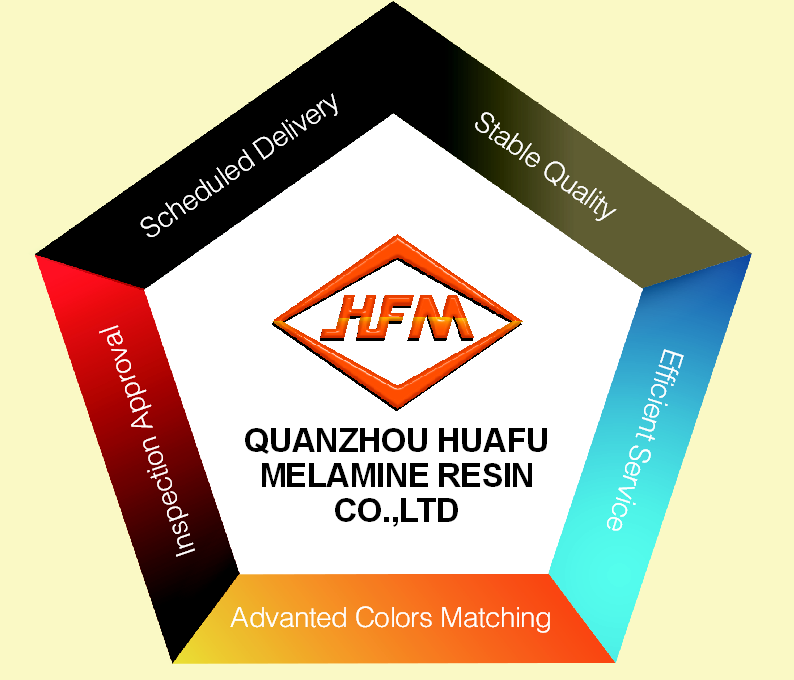 SGS Report: No.: GZHG1501002044OT Date: Jan 23, 2015
The testing result of submitted sample (MELAMINE Resin Molding Powder)
Sample Description : MELAMINE RESIN MOLDING POWDER
SGS Ref No. : CAN15-009719
Style / Item No. : M230
| | |
| --- | --- |
| Test Requested | Result |
| To determine Migration of Certain Elements in the selected parts on the submitted sample(s) with reference to EN71-3: 2013. | PASS |
| To determine Total Lead and Soluble Elements Contents in the selected parts on the submitted sample(s) with reference to ASTM F 963–11 (Clause 4.3.5). | PASS |

Storage:
Melamine Glazing Powder should be stored in a cool, airy warehouse. Keep away from fire and heat. It should be stored separately from oxidants and acids and should not be mixed. The storage area should provide appropriate materials to prevent spillage.
FAQ for Melamine Glazing Powder
Q: Can I get free sample for testing?
A: Yes, 2 kg sample powder for free. If customers' need, 5kg or 10kg sample powder are available, just the courier charge is collected or you pay us the cost in advance.
Q: How does your factory do regarding quality control?
A: Our factory has SGS and Intertek certificate.
Q: How can I view the certificate through your website?
A: You can go visit the homepage of https://www.melaminecn.com. We have the specific section for SGS and Intertek certificates.
Q: What's your Delivery Time?
A: It depends on the order quantity. The order delivery time is 15 days.
Q: What is payment terms?
A: The regular payment terms are L/C, T/T.
Factory Tour: