Appearance
Melamine molding compounds are suitable for compression molding and are available in fine powder and granular forms, and in an unlimited range of colors.
The BENFITS of making melamine tableware using bamboo wood powder as filler
1. It can effectively reduce the cost of melamine plastic products
2. It can improve the impact strength of the resin.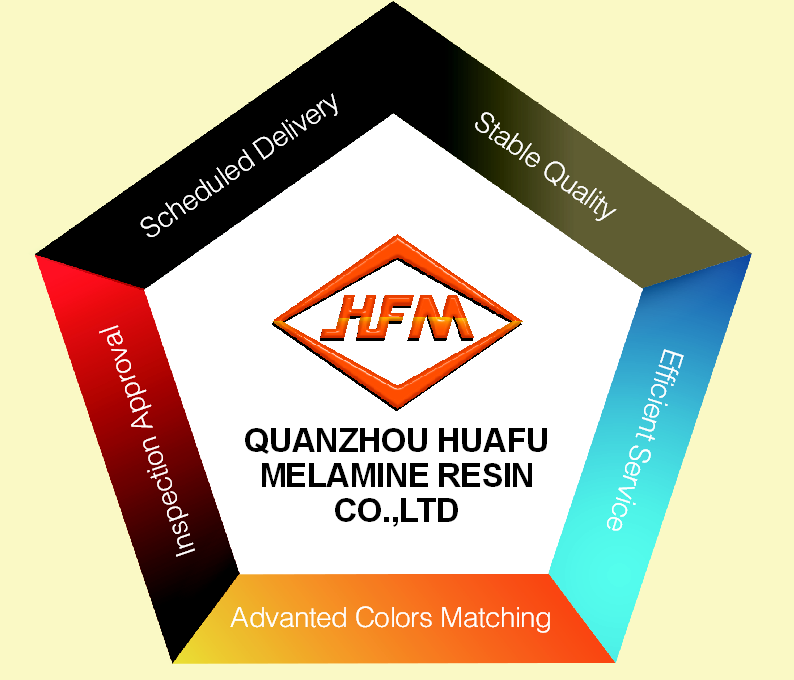 Applications of Melamine formaldehyde resin powder
Household tableware, restaurant tableware

Kitchenware,children's dinnerware;

Serving trays, aviation tableware

pet food container, pet bowl

FAQ:
Q1: Are you a manufacturer?
Yes, Huafu Chemicals is a Factory specialized in melamine molding compound (MMC) production for tableware. The annual production capacity of melamine moulding powder is nearly 12,000 tons. In 2021, Huafu also has the production of melamine powder.
Q2: Can you make new colors?
Yes, new colors can usually be made within 3-6 days.
Q3: What percentage of bamboo powder in melamine bamboo powder?
It's generally 70% melamine powder, 10%corn starch, 20% bamboo powder.
Q4: What are your payment terms?
T/T, L/C. The payment way can be negotiated according to customers' requirements.
Q5: Where do you export?
We export to all countries in the world, mainly Southeast Asia, South America, Africa, etc.
Factory Tour: