Melamine is an important chemical raw material, mainly used in the production of melamine-formaldehyde resin, which is widely used in wood processing, plastics, coatings, papermaking, textiles, leather, electrical, medicine, and other industries. The application of melamine has covered Europe, North America, South America, Southeast Asia, Africa, and other countries and regions.

Melamine products have been accepted by consumers all over the world, and the demand for melamine tableware is also on the rise. After recent years of development, with the continuous improvement of the technical level of the melamine molding powder industry, the product quality has also been continuously improved. The market size of the melamine tableware industry has also maintained a continuous upward trend.
However, COVID-19 has caused massive global downtime. Many restaurants cannot be opened or even closed. The promotion of disposable tableware has led to a sharp decline in the market.
Figure1. Global Melamine Tableware Market Size, (US$ Million), 2015 VS 2020 VS 2026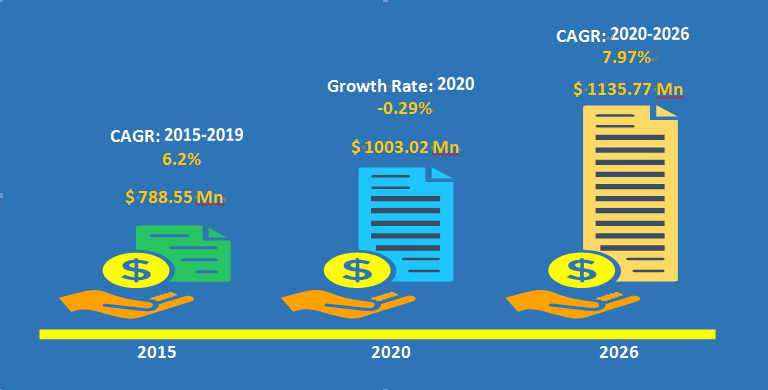 As people stay at home or cook their own meals due to COVID-19, the market for melamine products used in residential buildings has grown significantly.
Today, Huafu Chemicals will share with you the forecast data of the global melamine tableware market. From the data, we will see that the global melamine tableware market CAGR in 2015-2019 was 6.2% and is expected to reach 7.97% by the end of 2026 and will reach US$1135.77 million.
Figure2. Global Melamine Tableware Market Size 2015-2026 (US$ Million)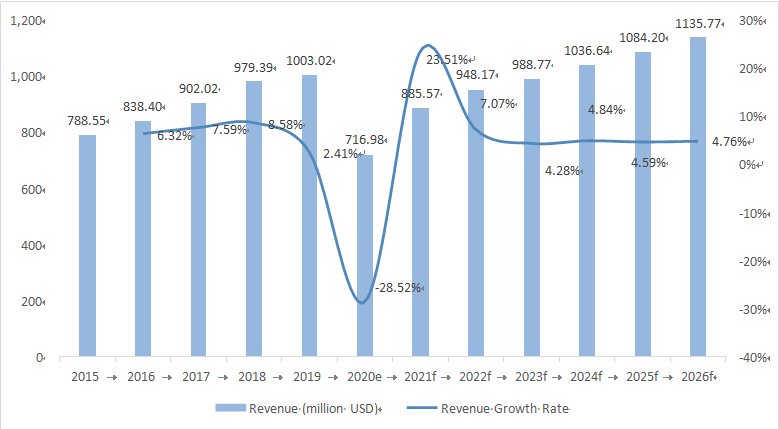 Therefore, as a practical necessity in people's daily life, the development of melamine tableware will show a trend of stable development.
As a raw material production expert specializing in the production of the melamine molding compound, Huafu Chemicals suggests that tableware manufacturers can make full preparations for the melamine tableware market next year. 100% purity Melamine powder with qualified certification SGS& Intertek will be a good choice to help you remain invincible in the market.
Huafu Chemicals has been specialized in the melamine industry for more than 20 years, with Taiwan technology and working team, annual output up to 12,000 tons stable.