Melamine Formaldehyde Glazing Powder (lg) is also known as glazing powder. The molecular structure of glazing powder is basically the same as melamine resin molding powder. It's a kind of polymer compound. It is a powdery raw material obtained by reacting formaldehyde and melamine to form a resin by drying and ball milling.
Melamine Glazing Powder has three types:
1. LG110: shinning powder for urea tableware products (A1 and A3 materials)
2. LG220/LG240: shinning powder for melamine tableware products (A5 material)
3. LG250: glossy powder for foil paper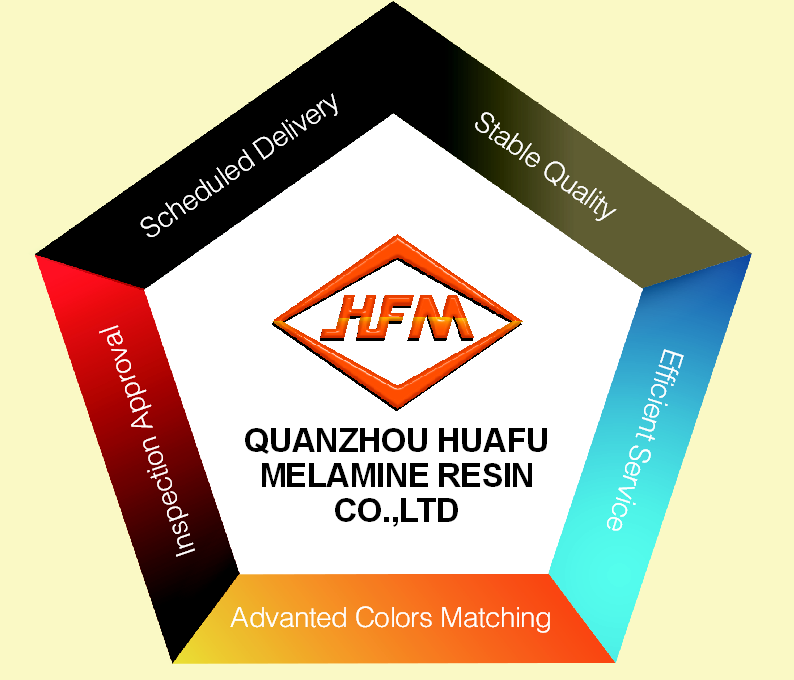 Physical property:
It's white powder, tasteless and non-toxic. Melamine resin molding powder has three types: lg110 , lg220 , and lg250. It is an ideal finishing material for amino molding plastic products. It has the characteristics of making the product bright and wear-resistant.
Advantages:
The raw material of melamine tableware is melamine formaldehyde resin, and it has some outstanding characteristics.
Firstly, melamine formaldehyde molding powder is odorless, tasteless and non-toxic.

Secondly, the surface hardness of melamine formaldehyde plastic is high, shiny and scratch resistant.

What's more, it has self-extinguishing, fireproof, impact resistant, and good crack resistance.

Last, it has high temperature and high humidity stability, good solvent resistance and good alkali resistance.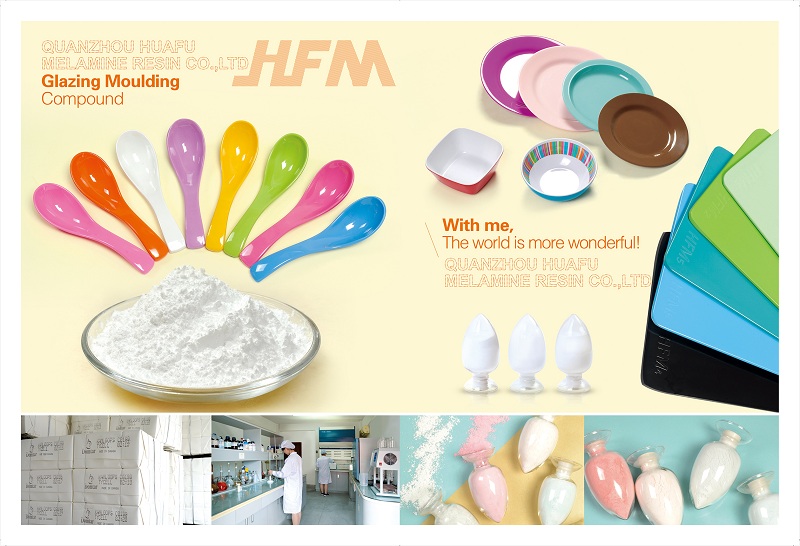 Applications:
Glazing powder is used for the face covering of tableware to make is bright and color-keep with good looking. It's also used in forming film, dipping paper, and making mahjong.
Storage:
Melamine Glazing Powder should be stored in a dry place and kept as cool as possible (below 25°C). It is very sensitive to moisture, hence packaging should be kept well closed to avoid lumps formation.
Factory Tour: