For tableware manufacturers, especially melamine tableware manufacturers, always pay attention to the price trend of melamine (the tableware raw material: melamine molding compound and melamine glazing powder), which is the top priority of the company's production.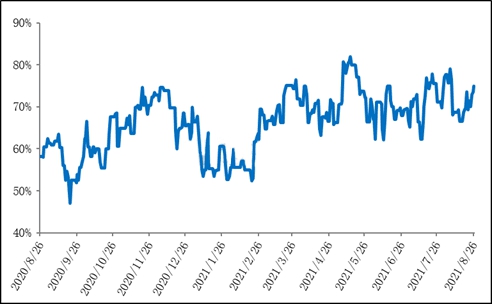 Statistics on the operating load rate of Chinese melamine enterprises
In August, China's melamine market opened a new round of price increases, and due to the high starting point of this round of price increases. However, manufacturers' pending orders are executed normally, shipment and inventory pressure is not great, and the willingness to stand up for the price is strong. There is still room for a short-term high and low-end adjustments are limited, and the north-south spread is gradually narrowing.
Looking back at this round of price increases, on the one hand, due to the recurrence of domestic public health incidents in China in early August, the first to bear the brunt was to affect the circulation of goods, resulting in reduced transportation vehicles and increased freight prices, making shipments more difficult. However, due to the long transportation time, it caused the supply of goods in some regional consumer markets has decreased. On the other hand, due to the recurrence of centralized parking and maintenance from the end of July to mid-to-early August, the daily operating load rate of enterprises during this period dropped to about 66%.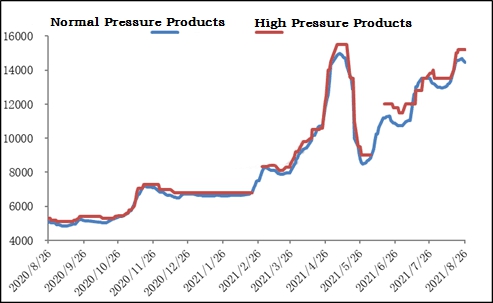 China's melamine enterprise ex-factory price trend
The decline in the overall operating load rate, combined with the decrease in supply from Xinjiang, caused the supply of goods to become tighter under the premise that the company had no shipping pressure. Therefore, the intention to increase prices was gradually increasing, and at first it was only a narrow tentative adjustment. However, as prices continue to rise, the downstream enthusiasm for obtaining goods gradually increases, and the market has once again opened the mode of tightening prices, and the increase in the later period has increased significantly.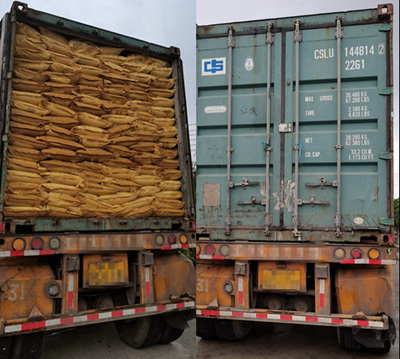 Huafu Chemicals believes that the high-priced transactions in the domesti c melamine market may still be loose in the short-term, but in the short-term it is expected that the decline will be limited, and the low-end adjustments will be relatively limited.Therefore, it is necessary for companies to do a good job of raw material reserves for occupying the market to ensure the smooth progress of production.
Purchasing Hotline: +86 15905996312 Email: melamine@hfm-melamine.com