Huafu Chemicals has been focusing on melamine molding compound, melamine glazing powder production for more than 20 years. With the advanced technology and production lines, Huafu has its annual Melamine Powder production capacity of 12,000 tons, which can support customers home and abroad and guarantee their advantage in the local market.
We will be stable producing quality melamine moulding powder and supplying our tableware raw material to Southeast Asia, Africa, West Asia and other areas.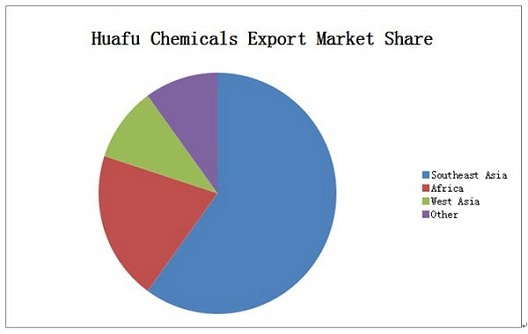 The raw material for tableware in different countries varies a lot. Tableware factories is better to choose raw materials that meet their market needs,to save the time and cost from machine adjustment and technical adjustment. Huafu Chemicals is always glad to serve for these melamine tableware factories, to improve their competitiveness and run for different markets. Welcome anyone who is dedicated to the development and research of new melamine moulding powder. Huafu chemicals will go for more markets!