For tableware manufacturers, it is their mission to produce high-quality tableware that is loved by customers. And we deeply know that the quality of melamine raw materials is very important to the production of melamine tableware. Today Huafu Chemicals is going to share melamine powder knowledge which will be meaningful for you.
Black melamine powder is very common in the production of melamine tableware. It is widely used in the production of melamine chopsticks.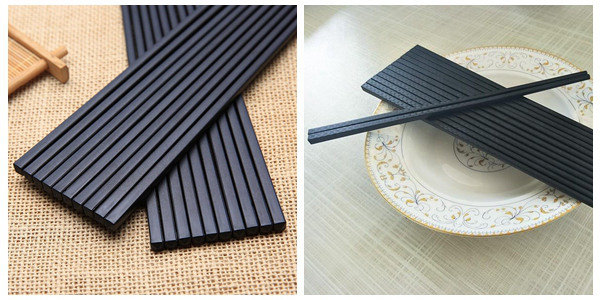 The black matte melamine chopsticks and the textured melamine chopsticks
In addition, black melamine formaldehyde resin powder is used to make melamine bowls, plates and other dishes. For example, tableware used in hot pot restaurants, barbecue plates, sushi plates and so on.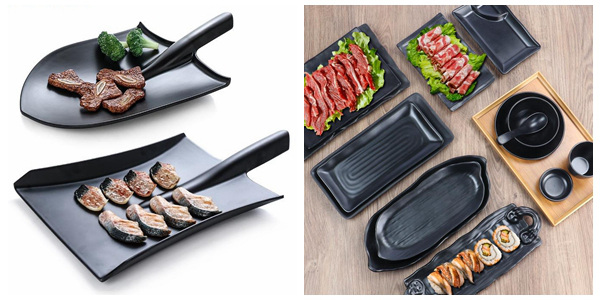 Some tableware has a unique shape, and some tableware has a particularly high-grade etching effect.
Suggestions for tableware factories
Due to the particularity of the black melamine powder, it is recommended to have a relatively independent operating space. If the same machine has powders of various colors cross-used, it must be cleaned up; otherwise, it will easily affect the toughness of the finished product.
Huafu Melamine is not only committed to the production of high-quality melamine raw materials but also committed to helping more tableware manufacturers to develop better.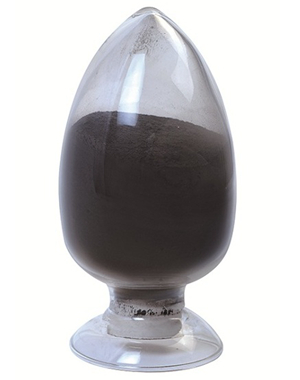 As is known to all, there are two types of black material in the melamine powder industry and other plastic powder industries. One is 100% pure black material, and the other is black material made of recycled materials.
The quality of the products made from the two black materials must be 100% different. Therefore, you will see the black powder, some are cheap, and some are very expensive.
If you need high-quality black melamine products, you are welcome to ask us to order 100% pure black melamine powder.