Huafu Melamine Glazing Powder
Melamine Glazing Powder has three varieties:
1. LG110: shinning powder for urea tableware products (A1 and A3 materials)
2. LG220/LG240: shinning powder for melamine tableware products (A5 material)
3. LG250: glossy powder for foil paper
Our Advantages:
Established in 2001, Huafu Chemicals has become a professional factory that manufactures melamine powder, glazing molding compound and other products.
We provide these products in different forms to meet different market needs.

We also customize melamine powders in various colors for customers.

In addition, to ensure the highest quality, we regularly inspect our products at professional third-party testing agencies.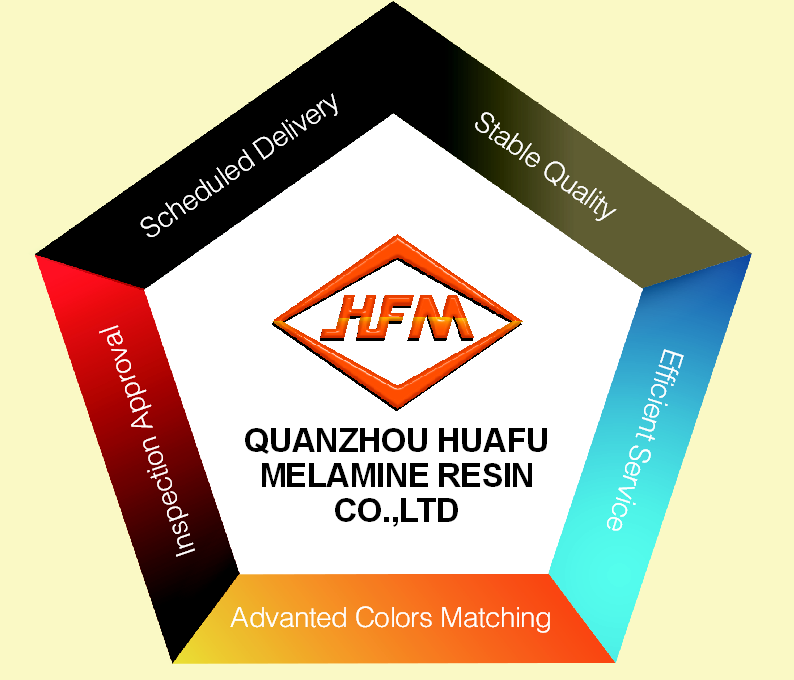 SGS Report: No. SHAHG1810561301 Date: 04 Jun 2018
The testing result of submitted sample (White Melamine Plate)
Test Method: With reference to Commission Regulation (EU) No 10/2011 of 14 January 2011 Annex III and
Annex V for selection of condition and EN 1186-1:2002 for selection of test methods;
EN 1186-9: 2002 aqueous food simulants by article filling method;
EN 1186-14: 2002 substitute test;
Simulant used

Time

Temperature

Max. Permissible Limit

Result of 001 Overall migration

Conclusion

10% Ethanol (V/V) aqueous solution

2.0hr(s)

70℃

10mg/dm²

<3.0mg/dm²

PASS

3% Acetic acid (W/V)

aqueous solution

2.0hr(s)

70℃

10mg/dm²

<3.0mg/dm²

PASS

95% Ethanol

2.0hr(s)

60℃

10mg/dm²

<3.0mg/dm²

PASS

Isooctane

0.5hr(s)

40℃

10mg/dm²

<3.0mg/dm²

PASS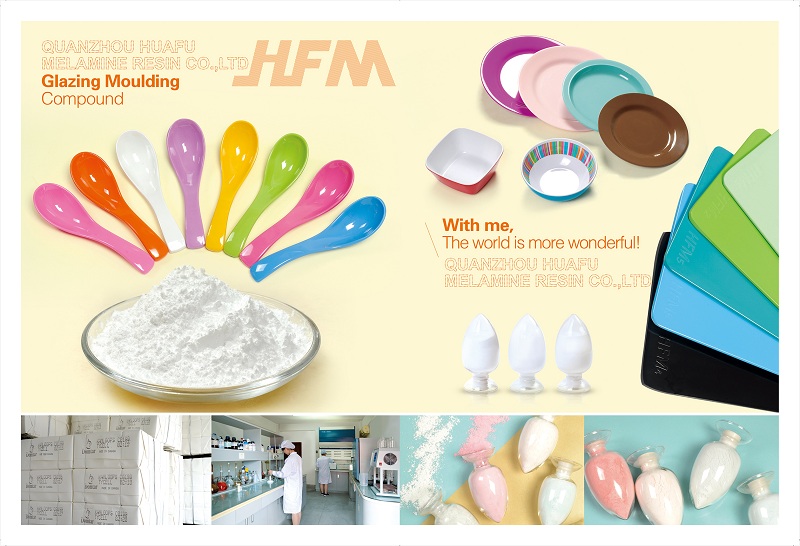 Decal paper for melamine tableware
Melamine overlay paper using in melamine dinnerware, including melamine plate, bowl, spoon, mug, tray, etc.

Melamine free decal paper is used in the melamine tableware industry. It can be printed with a beautiful design and logo.
Applications of melamine glazing compound:
Bowls and plates
Fast food plate, tray series
Cups, soup cups and ashtrays
Trash can, bathroom series
Pet bowl series
Flavored dish, spoon and chopsticks series
Factory Tour: