Pure White Melamine Shinning Powder
The molecular structure of glazing powder is basically the same as melamine resin molding powder.
Melamine resin molding powder is avirulent, tasteless, odorless. It has the ability to make products bright, wear-resistant and other characteristics.
Melamine Glazing Powder has three types:
1. LG110: shinning powder for urea tableware products (A1 and A3 materials)
2. LG220/LG240: shinning powder for melamine tableware products (A5 material)
3. LG250: shinning powder for foil paper
Applications:
It is generally used as glossy material for products and additives for adjusting the fluidity of melamine powder.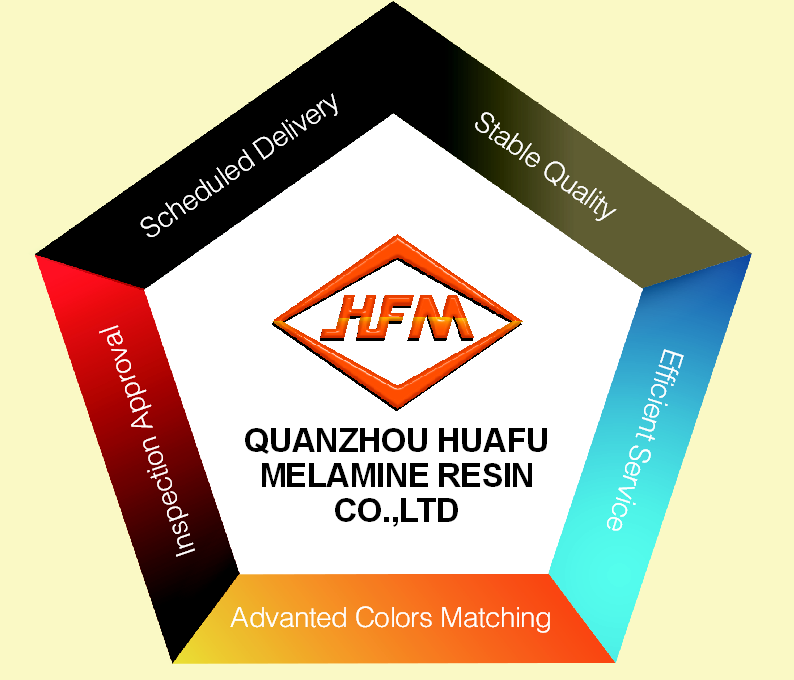 SGS Report:
The testing result of submitted sample (MELAMINE DISC)
Test Requested

Conclusion

Commission Regulation (EU) No 10/2011 of 14 January 2011 with amendments

-Overall migration

PASS

Commission Regulation (EU) No 10/2011 of 14 January 2011 with

amendments-Specific migration of melamine

PASS

Commission Regulation (EU) No 10/2011 of 14 January 2011 and Commission

Regulation (EU) No 284/2011 of 22 March 2011-Specific migration of

formaldehyde

PASS

Commission Regulation (EU) No 10/2011 of 14 January 2011 with amendments

-Specific migration of heavy metal

PASS

Physical property:
Typical Properties
PRODUCT

APPLICATION

APPERANCE

DENSITY
( g / cm2 )

MOISTURE
( %free water )

DISC FLOW
( MM )

CURING TIME
( at 170 ˚c )

LG240/LG220

- coating

White
powder

0.38 - 0.44

3.0 Max

130 - 140 *

20 - 30

LG2501

- coating
- Bushing on
decorative foil paper

White
powder

0.20 - 0.25

3.0 Max

125 - 140 *

15 - 25
TYPE

ITEM

UNIT

CONDITION

COMPRESSION

Mold Temperature

˚c

165 ± 5

Mold Pressure

kg / cm2

150 - 200
Factory Tour: