Melamine tableware is also known as porcelain tableware. It looks similar to porcelain but stronger than porcelain with bright color and strong finish. Melamine tableware is also very popoulr in restaurants.
In China, melamine tableware is made according to the technical standards which have high-temperature resistance, high humidity resistance, solvent resistance, and alkali resistance to reach the national standard.
Except the following advantages, melamine tableware is eay colored and more special design and more beautiful than traditional ceramics, so what are the different colors of melamine tableware?
1. White decal tableware: This kind of tableware id produced with white melamine tableware as the base color, and then decorated with decal paper.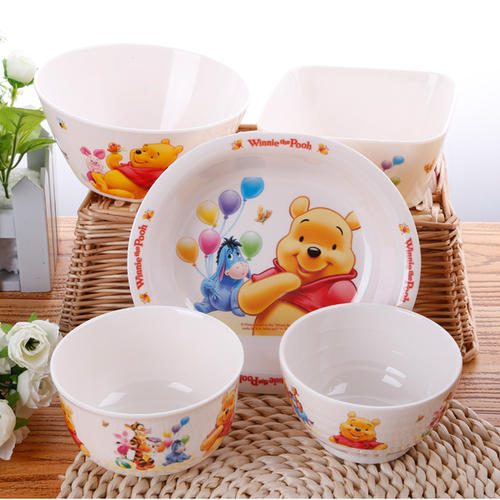 2. Single color tableware: Add organic pigments to the semi-finished products produced in the reaction furnace, and then place in the ball mill for 6-8 hours to obtain melamine molding powder. Then put in the melamine crockery compression machine to mold into different colors of melamine tableware.
3. Double color melamine tableware: First, feed the first color of melamine powder into the female mold and press by the first male mold, and then put the second color of melamine powder into the same female mold again and molded by the second male mold. Finally, Double color melamine tableware is finished.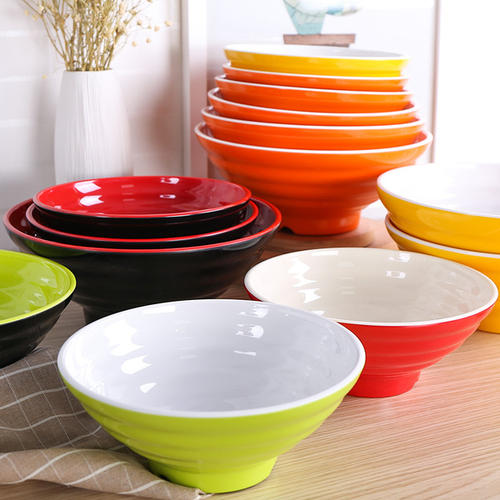 If your tableware factory has strict requirements for the quality of melamine formaldehyde resin p owder, Huafu Chemicals Factory is a good consideration, only providing100% pure Melamine Moulding Compound. Welcome all tableware manufacturers to visit Huafu factory, and welcome to inspect the Huafu raw material powder!