On August 15, a batch of melamine resin molding compound was shipped smoothly and orderly from Huafu Chemicals Factory.
Every time Huafu Factory workers will arrange the bags of melamine molding powder neatly to save space and shipping costs.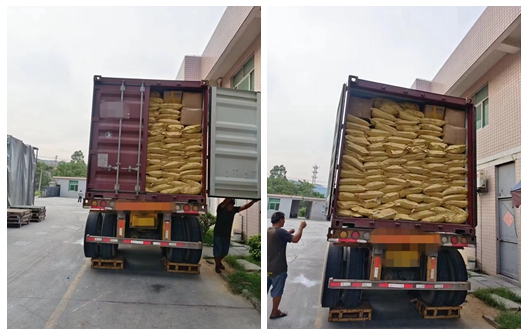 Recently, melamine resin molding powder with spray points is popular in melamine tableware factories for making bowls and plates. The sample cards are available in a variety of colors, and Huafu Factory will share the latest styles with you.
If you need MMC for melamine tableware, please contact us.
Contact hotline: +86 15905996312 Email: melamine@hfm-melamine.com