Generally, melamine tableware decals are produced by the special melamine decals printing factory. The melamine tableware factories only do the post-processing. Let's continue to introduce the decal paper treatment process.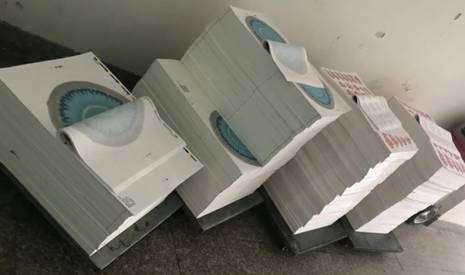 First step ----- Drying
•After getting the decal paper in the factory, it must be baked in an oven. The main purpose is to dry the ink of the decal paper.
•The decal paper should be clamped and hung in the oven with a clip. Don't clip it too thick, generally a stack of about 50 sheets.
•The temperature is between 80-85 degrees,
•Full pattern drying for 2-3 days, LOGO or small designs drying for 1-2 days.
Second step ---- Brushing glaze liquid
After the decals are baked, the next step is to brush the glazing liquid. Before brushing, we need to make the glazing liquid.
•Glazing powder and water is 1.3:1
•The water temperature is about 90℃.
First add the water to the mixer and then add the melamine glazing powder to mix like 3-4 minutes, then finished.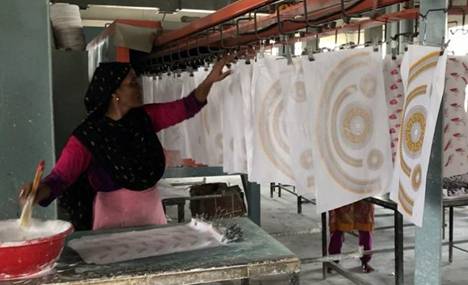 The next step is brushing. The tool is a rectangular stainless steel flat box and a brush. We spread the decal paper in the box, brush the glaze evenly on the decal paper (double-sided brushing or single side, depends on the production need), and put it on the sieve in the oven to bake after brushing.
Note: don't get too dry, just take it off slightly. It doesn't matter if it's a little soft.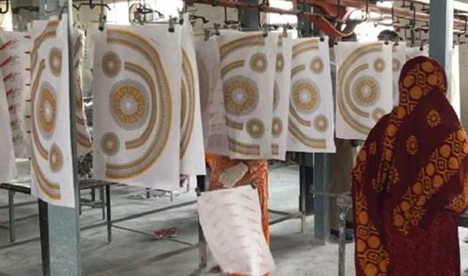 Third step --- Cutting the decal paper & Joining the paper
Finally, cut out the required shaped decals, and glue the decals if you are making bowl decal circle.
This is the basic process of the melamine tableware decal paper processing.
More about melamine decal paper design, please visit Design of Decal Paper for Melamine Crockery