Melamine food box is also called snack box. It is formed by high-temperature and high-pressure pressing of melamine resin powder by Taiwan's new type of CNC hydraulic press and compression molds.
1. Features of Melamine Snack Box
The product has good chemical stability, beautiful appearance, bright color, bump resistance, non-toxic and odorless, lightweight, bright surface, flat, corrosion resistance, long service life and other characteristics; the product can be made into a variety of colors.
2. Usage of Melamine Snack Box
Because of its characteristics, it is widely used in snack food stores, snack shops, roasted seeds, and nuts stores, supermarkets, and other food containers. Many well-known snack food chains have used such boxes. It can be used with an acrylic price brand and acrylic cover.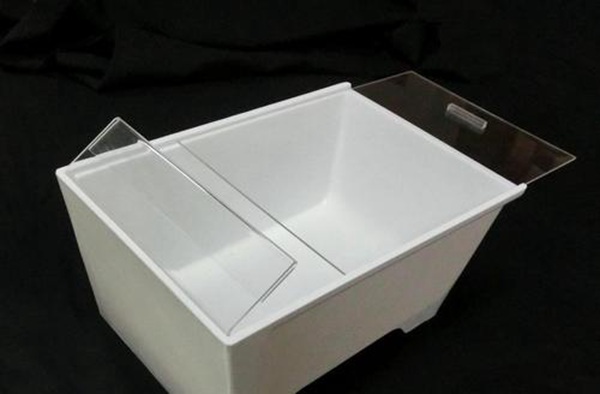 3. Raw material for making melamine snack box
It is made of 100% pure melamine resin molding powder, and its heat resistance, impact resistance, bending resistance, and other properties and hygienic indicators can meet the requirements of GB9690-88 and QB1999-94 in China.
4. The raw material of melamine is melamine resin molding powder, which has the following characteristics:
Melamine resin molding powder is odorless, tasteless, and non-toxic;

The surface of the product of melamine resin molding powder has high hardness, gloss, and scratch resistance;

The products are self-extinguishing, fireproof, impact-resistant, and crack resistant;

The finished melamine products have a good high temperature, high humidity stability, good solvent resistance, and good alkali resistance.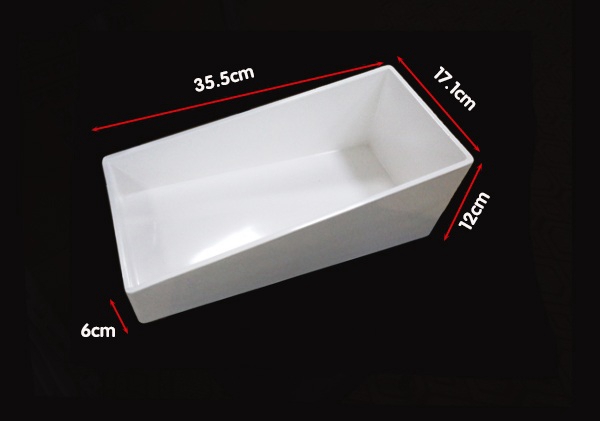 5. The Size of Melamine Snack Box
The specific commonly used snack food boxes are 30*20*15cm, 30cm*28cm*15cm, 34cm*21cm*10cm, 34cm*24cm*20cm, 30 cm * 21.3 cm * 15 cm; there is also a box with a transparent acrylic board inserted in the front.