According to data collected by Huafu Melamine Molding Powder Factory, the melamine market has risen and the average price of melamine enterprises is 8400.00 yuan/ton (about 1225 US dollars/ton) as of August 22, which is similar to the price of last Wednesday (August 17).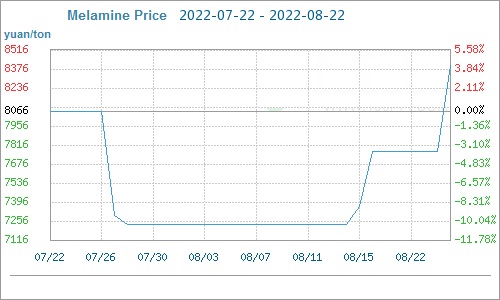 It increased by 8.15% compared with the same period last year and fell by 17.44% year-on-year in a three-month cycle.
The domestic urea market has fallen recently, with a drop of 3.41% compared with August 1. The market price of raw material urea fell slightly, and the cost was generally supported. The operating rate of melamine has declined, the market supply has decreased, and the price has risen.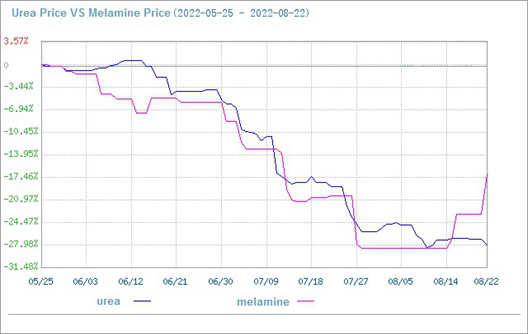 Huafu Chemicals believes that the current cost support is limited, and the supply reduction drives the price increase, but the demand side performance is not good. After the rise, the market has a strong wait-and-see atmosphere, and more purchases are based on demand. It is expected that in the short term, the melamine market conditions may be adjusted within a narrow range.