Today, Huafu Melamine and MMC Company will share with you the latest melamine market situation.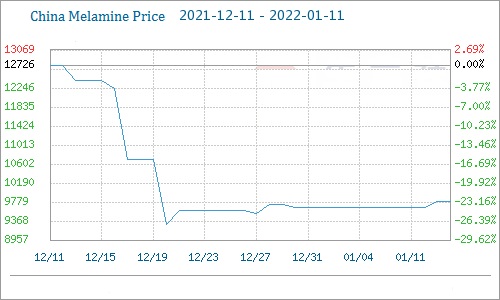 Melamine Price Curve
Until January 11, the average price of melamine enterprises was 1538 US dollars/ton; an increase of 1.21% compared with the price of last Tuesday (January 4), and the month-to-month period fell by 45.34% year-on-year.
Recently, the melamine market has been stable and has been adjusted upwards.
On the cost side, the price of raw material urea has risen recently, and the cost support has risen.

On the supply side, some maintenance devices have been restored one after another, and the operating rate has increased.

On the demand side, the export market supported the market, and the domestic trade demand gradually weakened.
Upstream urea, the domestic urea market rose on January 11, up 2.57% from January 4. On the whole, urea cost support is strengthened, downstream demand is strengthened, urea supply is insufficient, and urea will rise slightly in the market outlook.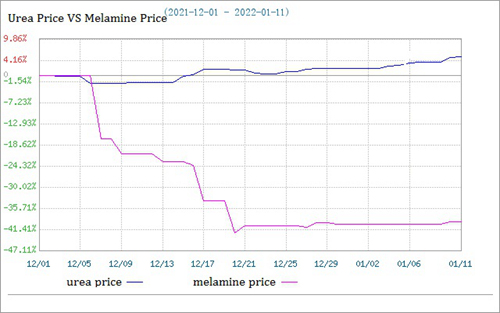 Melamine and Urea Price Comparison
Huafu Chemicals believes that the current raw material urea price is rising, the cost support is strengthened, the melamine operating rate is high, and export orders have a certain support for the market, but the domestic trade demand is light, and the short-term market atmosphere is acceptable. The melamine market may be stable.
Warm Reminder: There are only 15 days left before the Spring Festival holiday, and the orders before holiday are already full.
Melamine tableware factories could place orders first, and then we can give priority to production, and arrange delivery after resume to work.